Lady Gaga Breaks Out The Crazy New Outfits For German Launch Of 'ARTPOP'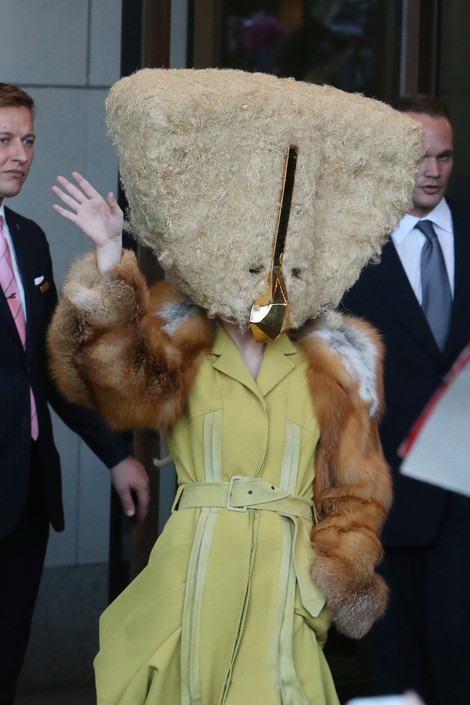 Lady Gaga was in Berlin, Germany on Thursday to promote her new album, "ARTPOP", wearing some very unique outfits.

The singer left her hotel, the Ritz Carlton, while wearing a hat made of blonde hair that covered her entire head and face. She made her way to the Berghain Club for a performance and chat with fans.

Gaga hit the red carpet wearing a fur coat, some black lingerie and a fake moustache and looking like a poorly done wax sculpture of Tilda Swinton, only scarier.