Lady Gaga Blames Mismanagement, Greed For Music Video Delay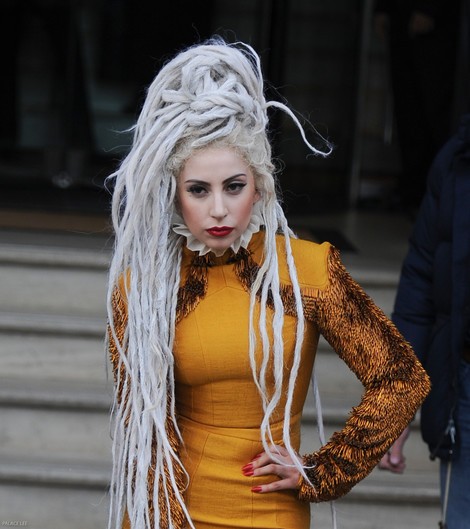 Fans have eagerly been waiting for Lady Gaga's "Do What You Want" music video, which the pop star originally planned to release in December.
Fans will have to wait a little longer.
Gaga blames mismanagement and other issues for the delay and explained the situation on her Little Monsters website over the weekend.
"Those who have betrayed me gravely mismanaged my time and health and left me on my own to damage control any problems that ensued as a result," said Gaga, who recently split from manager Troy Carter.

"It is late because, just like with the 'Applause' video unfortunately, I was given a week to plan and execute it," the pop star clarified.
She added, "It is very devastating for someone like me, I devote every moment of my life to creating fantasies for you. All my most successful videos were planned over a period of time when I was rested and my creativity was honored."
She went on, "Millions of dollars are not enough for some people. They want billions. Then they need trillions. I was not enough for some people. They wanted more. Unfortunately after my surgery I was too sick, too tired, and too sad to control the damage on my own. My label was not aware that this was going on."
The singer apologized to her fans, writing: "Please forgive me that I did not foresee this coming, I never thought after all the years of hard work that those I called friends and partners would ever care so little at a time I needed them the most.

"Let me be for you the Goddess that I know I truly am."
Gaga did not say when the "Do What You Want" music video will be released. In the meantime, fans will have to be content with an iTunes version featuring Gaga and Christina Aguilera.