Lady Gaga Bashes Criticism To Launch 'Do What U Want' - Listen To The Single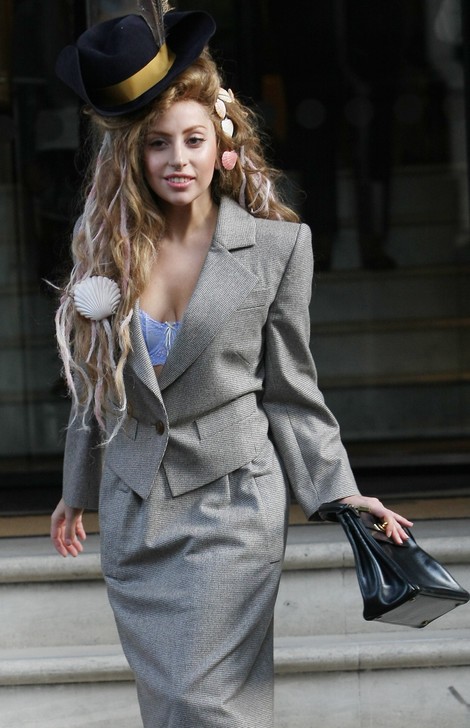 Lady Gaga is responding to critics by giving them a larger platform: she re-posted several common critiques on Twitter in the build-up to the release of her single with R. Kelly, Do What U Want.
She wrote on Sunday, "LADY GAGA IS FAT NOW! #DoWhatUWantWithMyBody," with an unflattering photo of her in one of her meat costume.
Lady Gaga then tweeted a photo of her and Madonna side-by-side, "LADY GAGA IS A REDUCTIVE MADONNA COPY! SHE'S OVER NOW! #WriteWhatUWant #SayWhatUWantBoutMe #ImNotSorry."
Then she posted the infamous picture people claimed as proof she was really a man. She wrote, "LADY GAGA IS A HERMAPHRODITE! LOOK AT THIS PIC OF HER D*CK #DoWhatUWantWithMyBody."
Listen to Do What U Want below:
Following that was an image of someone holding a "God hates Gaga" sign. She replied, "GOD HATES LADY GAGA! #YouCantHaveMyHeart ill always fight for equality, got my own relationship with God."
Finally she posted, "APPLAUSE didn't DEBUT AT #1! KATY IS BETTER THAN HER! #UWontUseMyMind I write for the music not the charts."
Lady Gaga is sharing one song per week to build up hype for her upcoming album ARTPOP, which drops November 11.