Lady Gaga Appears On 'Jimmy Kimmel Live' In A Coffee Filter Dress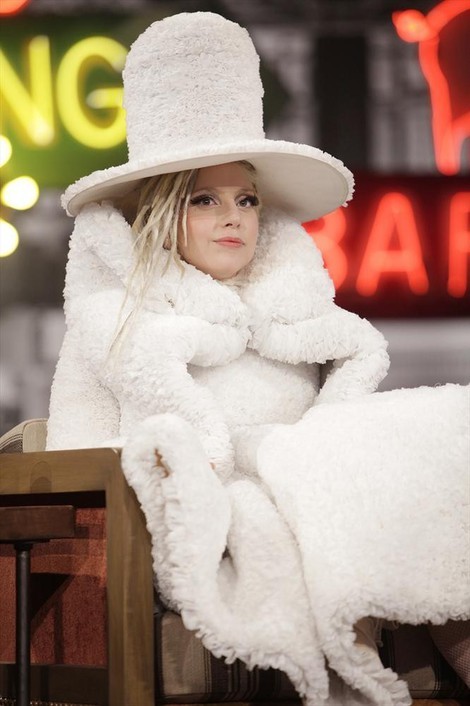 Lady Gaga showed up for an interview on "Jimmy Kimmel Live" on Thursday night wearing a dress made out of coffee filters. It looked surprisingly soft.

"You can do anything with your crazy ideas if you just put your mind to it," she said of the outfit.

"You can, but I can't," Kimmel joked. "I can only imagine what this would look like if I tried to make it."

Kimmell asked the singer if she felt any pressure to come up with unique outfits for her various appearances. "It's got to be hard to top yourself all the time," he pointed out.

"Well, I just really wanted to be comfortable for the interview," she said and then displayed her large, platform-styled wedges. She referred to them as her "hiking shoes."

She later said she wore the dress because she was "really fat right now" for eating so much barbecue all week.

Gaga is in Austin, Texas, for the South by Soutwest (SXSW) festival and has been going out every night to catch as much live music as she can. She admitted that she misses being able to go to bars and hang out unnoticed.
The pop star made headlines at SXSW for performing with a "vomit painter" and being roasted on a spit like a pig.