Lady Gaga Appalled Over Boos For One Direction During VMAs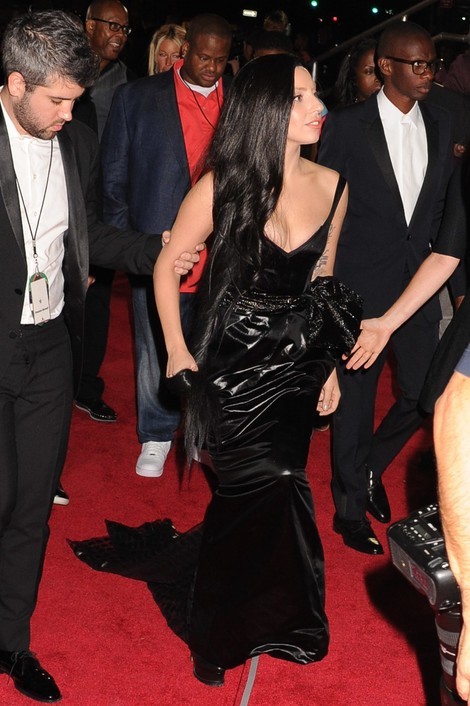 Lady Gaga was angered during Sunday Night's MTV Video Music Awards when British boy band One Direction was booed by the crowd.

The group, consisting of members Harry Styles, Niall Horan, Louis Tomlinson, Zayn Malik and Liam Payne, was booed following their win for Best Song Of The Summer for single "Best Song Ever", and Gaga, who kicked off the 2013 awards show with a performance of her new single "Applause", sought out the band backstage to show her support.

"If I did hear what I heard out there, I just want to tell you that you deserve every bit of success that you have. And don't you dare let those people boo you... I want to leave right now. I don't want to stay anymore because I don't want to be in a room where people would be like that," she was heard telling the boys in backstage film footage.

In addition to the booing incident, the band took the stage earlier in the night to present an award, during which Styles's ex-girlfriend Taylor Swift was spotted on camera mouthing the words "Shut the f*** up" to Selena Gomez.