Lady Gaga And Katy Perry Lead MTV EMAs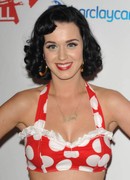 Lady Gaga and Katy Perry are set to go head-to-head at this year's MTV Europe Music Awards (EMAs) with five nominations apiece.

The pop stars are leading the field ahead of the awards show in November with nods in categories including Best Pop, Best Female and Best Song - and they will compete against Rihanna in all three categories. Miley Cyrus and Usher join the trio in the Best Pop category, while Shakira and Cyrus are also up for Best Female.

The Best Song prize will be a competition between Gaga's Bad Romance, Perry's California Gurls and Usher's OMG, while Rihanna features twice with Rude Boy and her Eminem collaboration Love the Way You Lie. The pair's rap collaboration will also go up against Gaga's Telephone and Perry's California Gurls in the Best Video category, along with Thirty Seconds to Mars' Kings and Queens and Plan B's Prayin'.
 
Gaga will take on her rock contemporaries in the Best Live act category - going up against Bon Jovi, Muse; Kings of Leon and Linkin Park, while in the Best Rock category Kings of Leon, Muse and Linkin Park will fight it out with Thirty Seconds To Mars and Ozzy Osbourne.
 
For the Best Male honor, Justin Bieber is nominated alongside his hero Kanye West, as well as Eminem, Usher and Enrique Iglesias, while the teen star will also compete for the Best New Act honor along with Ke$ha, B.o.B., Jason Derulo and Plan B.

The awards will be handed out at a ceremony in Madrid, Spain on November 7th.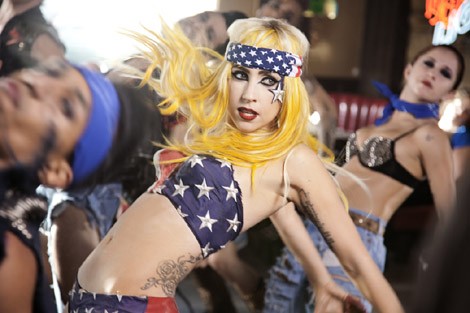 The full list of main nominations is as follows:
 
Best Pop:

Lady Gaga
Usher
Katy Perry
Miley Cyrus
Rihanna
 
Best Rock:
 
Kings of Leon
Linkin Park
Thirty Seconds to Mars
Muse
Ozzy Osbourne
 
Best Live Act:
 
Bon Jovi
Lady Gaga
Muse
Kings of Leon
Linkin Park
 
Best Male:

Eminem
Justin Bieber
Usher
Enrique Iglesias
Kanye West
 
Best Female:

Lady Gaga
Katy Perry
Miley Cyrus
Shakira
Rihanna
 
Best New Act:

Ke$ha
B.o.B.
Jason Derulo
Plan B
Justin Bieber
 
Best Alternative:

Gorillaz
Gossip
Paramore
Vampire Weekend
Arcade Fire
 
Best Hip Hop:
 
T.I.
Eminem
Kanye West
Lil Wayne
Snoop Dogg
 
Best Song:

Usher - OMG
Katy Perry featuring Snoop Dogg - California Gurls
Eminem featuring Rihanna - Love the Way You Lie
Rihanna - Rude Boy
Lady Gaga - Bad Romance
 
Best Video:

Thirty Seconds to Mars - Kings and Queens
Katy Perry featuring Snoop Dogg - California Gurls
Lady Gaga featuring Beyonce - Telephone
Plan B - Prayin'
Eminem featuring Rihanna - Love the Way You Lie
 
Best World Stage Performance:
 
Green Day
Muse
Thirty Seconds to Mars
Katy Perry
Gorillaz.