Lady Gaga And Japanese Love Doll Manufacturer Unveil Life-Size 'Gagadolls'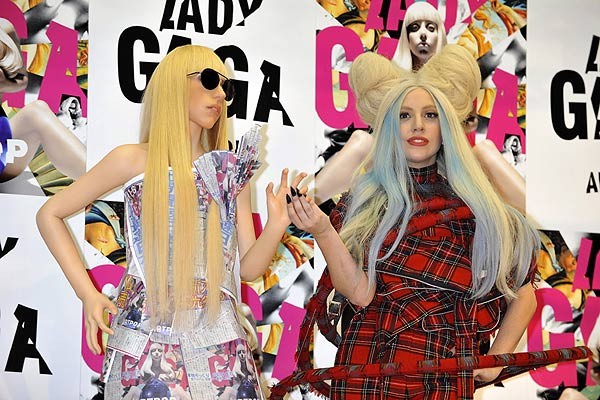 A Japanese manufacturing company has produced a series of life-size Lady Gaga dolls.

The singer, who is currently visiting Japan on her "ARTPOP" press tour, revealed the new "Gagadolls" in Tokyo over the weekend. The new dolls are dressed in various costumes and serve as listening stations for her latest album, as they play music from the new record through a speaker in their chests.

Gaga posted an image of herself with two of the dolls last Wednesday, writing, "Who needs Barbie when you can own your own life size pop star that sings to you?"

The 27-year-old unvelied the dolls during a press conference on Sunday, and The Japan Times reports that she told the manufacturers during a news conference, "They look so much like me... I respect your art... and the detail you put into the dolls."

The company that created the dolls, Orient Industry, is notable for producing synthetic "love dolls".

"ARTPOP" is currently the number-one album in Japan. In the U.S., however, the album has slipped all the way to number eight in just its second week of release. The album also dropped significantly in the UK, falling all the way to 24th in its third week of release.