Lady Gaga Admits to Heavy Drug Use on '60 Minutes'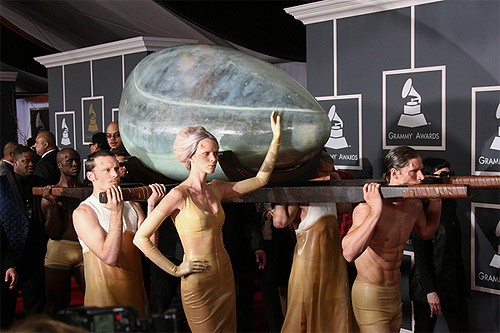 Pop superstar Lady Gaga relies on alcohol and drugs to fuel her songwriting, admitting she smokes "a lot of pot" when she's in the creative process.

The "Paparazzi" hitmaker has a haul of honors to her name for her chart-topping tracks, and added three more Grammy Awards to her collection at Sunday's prizegiving in Los Angeles.

And she confesses she owes much of her success to her vices.

In an interview with Anderson Cooper on 60 Minutes, Gaga says, "I smoke a lot of pot when I write music. I'm not gonna sugar coat it for 60 Minutes that I'm some sober human being, 'cause I'm not. I drink a lot of whiskey and I smoke weed when I write."

Gaga, who has previously battled cocaine addiction, insists she isn't urging her young fans to follow her bad example - but she refuses to lie about her vices: "I don't do it a lot because it's not good for my voice. I don't wanna encourage kids to do drugs, but... what artists do wrong, is they lie. I don't wanna lie to my fans."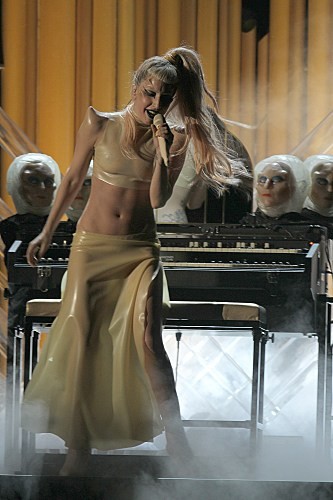 Click for more great Lady Gaga pictures: