Ladies, Watch 'Immortals' For The Eye Candy (Photos)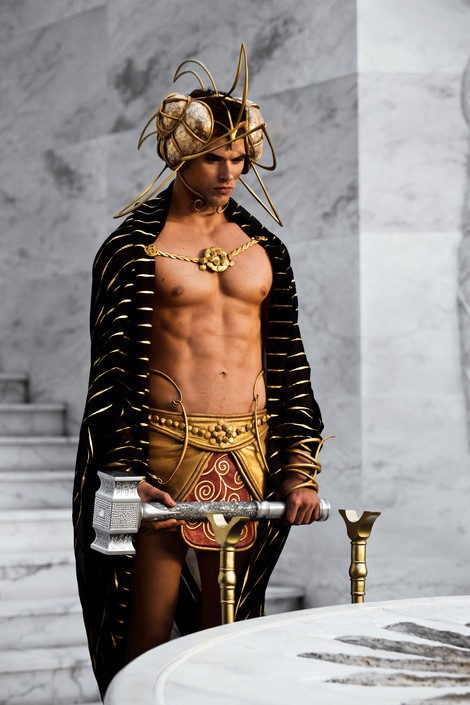 "Immortals" centers on cutthroat King Hyperion (Mickey Rourke) who tears Greece apart in search of a weapon capable of destroying the Gods and raining destruction upon all mankind. 
When the Hyperions lay waste to his village and kill his mother, vengeful stonemason Theseus (Henry Cavill) emerges from the rubble determined to make the king pay for his crimes.
Kellan Lutz, who plays Poseiden, bulked up to 220 pounds film the film. He recently told Men's Fitness, "We were doing push-ups on top of the Humvees. We were throwing wheels and rocks. We were timing each other, betting who can do the most push-ups, just to keep our sanity."
"Immortals" also stars Stephen Dorff, Luke Evans, Freida Pinto and Isabel Lucas.
Check out Kellan's buff body and other shirtless hunks from the film: