La Toya Jackson's 'Celebrity Apprentice' Hair Color Revealed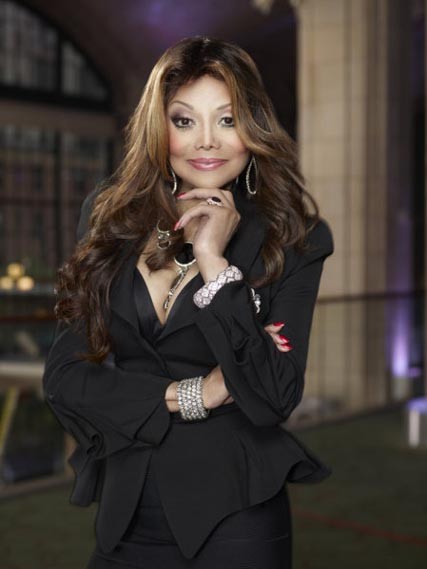 On this season of "The Celebrity Apprentice", La Toya Jackson is rocking a sultry, new hair color for the board room thanks to star hairstylist Kimmi Hendrix.
Looking for your stylist to re-create La Toya's warm chocolate tones and soft highlights just in time for Summer? Starpulse caught up with Kimmi to get the coveted formulas & techniques to bring to your next salon visit.
1. To begin, Kimmi applied IT&LY Hairfashion Colorly 2020 Chocolate Dark Brown mixed with equal parts of Oxily 2020 Developer to darken the root area.
2. She then applied this same shade in "V" shaped sections in the lower temple and occipital bone areas.
3. The remainder of La Toya's hair was then colored in alternating panels using Colorly 2020 Chocolate Light Brown and Medium Blonde.
4. To finish, Kimmi used the Bayalage Highlighting Technique using Easily Blond 2020.