LA Film Fest 2014 - 'More Film Reviews'

We're back film fans with more encapsulated reviews of flicks featured in the year's LA Film Fest and there's some real winners and losers for sure.  (And yes, we're always rooting for the flicks to be great naysayers!)  From docs with heart to dramas that are dark, we're looking at five more flicks from the 2014 crop – check them out below!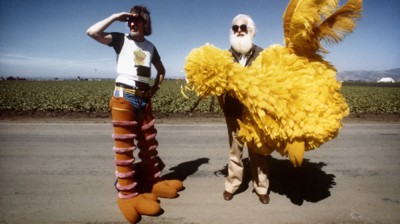 "I Am Big Bird: The Caroll Spinney Story" – Frankly this doc was not even on my radar of flicks to see, but I'm so thrilled it was passed on to me as it turned out to be my favorite film of the fest thus far.  (And it's in serious contention for my 2014 Top Ten List!)  The sweet, inspiring, uplifting and totally emotional tale (I shed tears!) of puppet master and performer extraordinaire Caroll Spinney who brought both life and innocence to such memorable Sesame Street characters as Big Bird and Oscar the Grouch is not unlike the man himself – an original. - 5 stars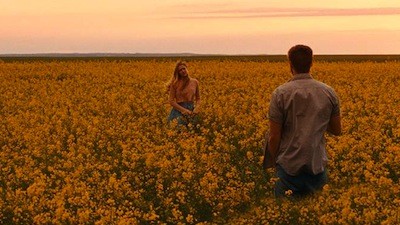 "Cut Bank" - Of course this entertaining flick about some small town yokels involved in a get rich scheme is highly elevated by a cast that includes the likes of John Malkovich, Billy Bob Thornton, Oliver Platt and Bruce Dern.  But the real surprise winner of this one is the captivating work by a meek but vicious Michael Stuhlbarg, who steals the entire film playing a deranged but singularly focused hermit out to get his property back no matter what the cost.  This is what Best Actor Oscars are for folks. – 3 ½ stars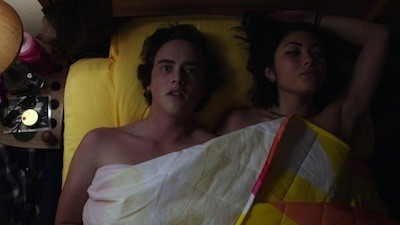 "The Young Kieslowski" – A familiar story of unplanned pregnancy and the desire to keep the baby is not all that unique.  What does cook here is the performances and chemistry between young leads Ryan Malgarini and Haley Lu Richardson who both provide humor and heart to the piece.  Plus this one gets extra points for casting the great James Le Gros as Richardson's eccentric dad – that guy needs to be in more movies. - 3 stars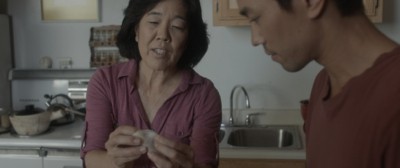 "Eat With Me" – Even though this one boldly tackles some gay subject matter, it's surprisingly a little on the dull side.  The story of an Asian mother who decides to leave her husband and move in with her gay son is standard movie of the week fare with plenty of tolerance and lifestyle issues.  The only thing that saves this sucker from being an afterschool special with a message is the infusion of the love of food between mother and son (I got hungry just watching!) and also the chemistry-ridden relationship between stiff mom Sharon Omi and goofy neighbor Nicole "MADtv" Sullivan – gotta love those odd couples. - 2 ½ stars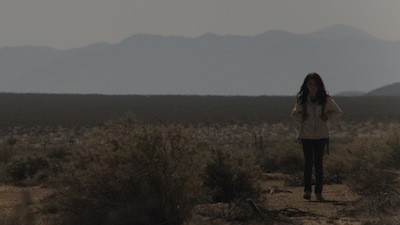 "Lake Los Angeles" – Visually interesting locations aside, this tale of a lonely Cuban immigrant and a girl crossing the border that he befriends is super slow, super empty and frankly super boring.  From the use of clichés to point out the obvious (Francisco uses hookers to channel his sadness of missing his family!) to the pacing that would make a turtle seem like Mario Andretti, Lake Los Angeles is an lethal exercise in cinematic torture.  When even the cute kid doesn't win you over, there's trouble in tot paradise. – 0 stars
We're getting near the final few days of LA Film Fest 2014 so keep following our comprehensive coverage till the curtain closes!