LA Film Fest 2014 - 'Day One Reviews'

The great Los Angeles Film Festival 2014 (held in Downtown Los Angeles at LA Live June 11-19) is underway and we're hitting the flicks and events hard and fast for the fans.  But up first in our comprehensive coverage of the 20th Anniversary of the fest is some encapsulated reviews to keep everyone up to date – Day One style!  Check 'em out below!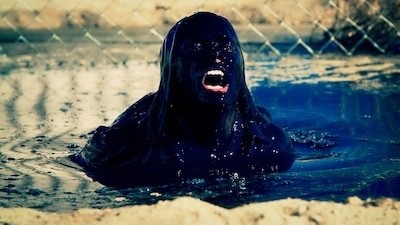 "The Well" – With one of the co-writers Jacob Forman being the genius behind the script for "All The Boys Love Mandy Lane" it's of little surprise that "The Well" sports a lushly layered and ass kicking female lead character.  What is unexpected is the both the style (it feels like a modern day western) and staging (the visuals get the most out of the barren desert landscapes) via Director Tom Hammock who shows a real natural ability to tell a visual story with depth.  But the true gem of this flick is the turn by young Haley Lu Richardson as a gal forced to confront the demons in her path – it's arresting work and my favorite of the fest thus far. – 4 stars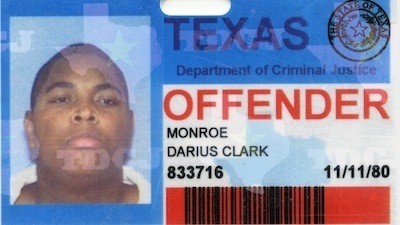 "Evolution of a Criminal" – Nothing says inspiring and fascinating more than filmmaker Darius Clark Monroe documenting and dissecting an armed bank robbery he committed years earlier.  It's a bold and detailed experiment that is given an extra dose of poignancy by watching Monroe actually go back to the folks involved in the robbery as victims to make amends.  (It has varying results!)  But in the end, the film is a cautionary tale and a rare glimpse into the early mind and life of someone who seemed destined to be a criminal - and evolved. – 3 ½ stars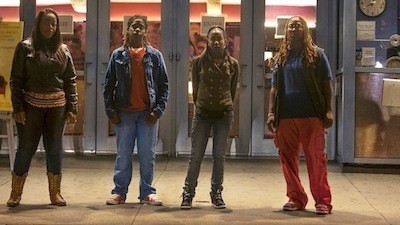 "Out in the Night" – So disgustingly shocking are the unjust events, evidence and treatment of four black lesbian women in the New Jersey Four case that even the judge and prosecutors are wise enough to not be found in this doc.  But certain folks that do including a journalist who initially damned the girls then changed her tune and a police officer on the scene are so revealing that they almost eclipse the footage itself that clearly shows self defense.  My only bone of contention is the overuse of unneeded music accompaniment to hit the matter home here – it doesn't need it. – 3 stars  
More to come via our cool coverage of LA Film Fest 2014 (www.lafilmfest.com) at Starpulse.com including more reviews, interviews and a little wine tasting to boot – stay tuned!