LA Film Fest 2013 - 'Final Day Reviews'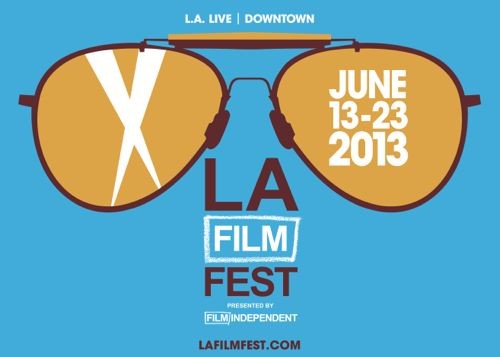 This is it folks – the final day for LA Film Fest 2013!  We're of course going to cap off our Starpulse coverage with a final 'Best of the Fest Wrap Up' article Monday, but today we're finishing off the last of our fest reviews between father and son.  And we've got something in every category today – from Narrative to International and The Beyond to Summer Showcase.  Our final day of review coverage is here and ready to enjoy!
NARRATIVE COMPETITION
Jason's Reviews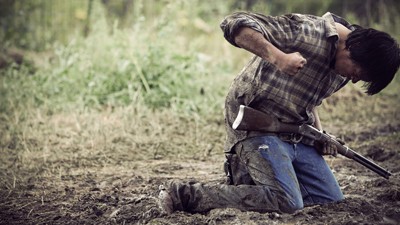 "Winter in the Blood" – This one starts off with huge potential including an engaging Native American story, relatable lead character and even a voice over narration that adds quality and doesn't suck.  But adapted from the 1974 novel by James Welch, twin directors Alex and Andrew Smith appear to revere the source material and the result is a film that feels way too long.  The second half not only tanks the great setup and all its accouterments, but also manages to turn the audience against the main character right before the big emotional payoff.  A film that could have been a masterpiece, the winter in this blood has thawed. – 2 1/2 stars
INTERNATIONAL SHOWCASE
Jason's Reviews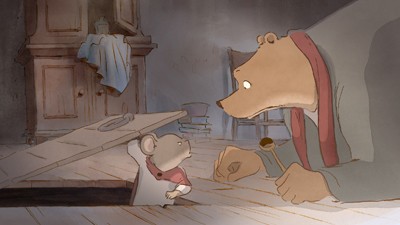 "Ernest & Celestine" – Overall I dug this French animation import.  First off the hand drawn on-screen work is incredibly detailed and certainly gives the film a quaint quality that computers can't touch.  The story itself is so-so, with interesting characters but a pretty standard tale that plays more like a morality play.  Plus with the subtitles I'm not sure the kids are gonna dig this one.  But for adults looking for something saccharine, Ernest & Celestine satisfies the sweet tooth without causing cavities. - 3 1/2 stars
SUMMER SHOWCASE
Jason's Reviews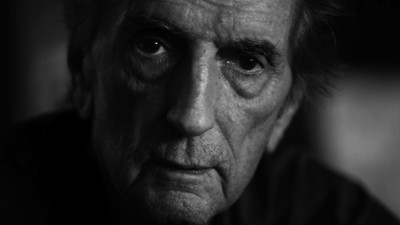 "Harry Dean Stanton: Partly Fiction" – Right from the get go there's audio conversation between helmer Sophie Huber and her subject and Harry Dean flat out says he doesn't like to talk about things.  That's essentially the vibe of this doc, with Stanton not really interested in divulging stories from his wealth of interesting life experiences on or off camera.  (The only time he opens up personally is when the questions are handed to frequent Stanton director David Lynch to ask!)  What's left are a few scraps of past work tales (fascinating – just not enough!) and very little personally.  What you do get in overabundance is Stanton, who really wanted to be a musician, singing a myriad of songs instead of chatting.  I'm all for song and dance and knowing personal details is not priority one, but a doc on someone who has been in over 200 movies requires actual film details.  Guess the work of Harry Dean is still a mystery. - 1 star
THE BEYOND
Michael's Reviews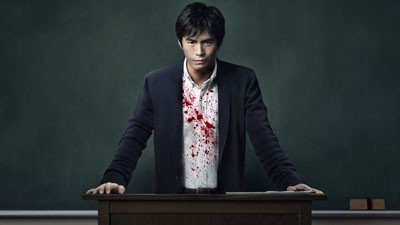 "Lesson of the Evil" - This was my number one choice to see at the fest this year, as I am a huge fan of the work of Takashi Miike.  I was anticipating his return to his horror roots, after his recent classic, traditional, Japanese samurai tales.  Unfortunately, this one does not follow previous diverse and entertaining outings.  "Lesson of the Evil" is totally linear with two halves that don't work.  The first half is a rather uninteresting stab (no pun intended) at character development that went on way too long while the second more horror based material seemed to move at more of a snail's pace than the first.  The problem here is an absence of fun and the result is straight up boredom.  The lesson here – make evil entertaining. – 1 star 
Stay tuned to Starpulse.com for continuing coverage with our final Best of Wrap Up for LA Film Fest 2013 (www.lafilmfest.com) hitting tomorrow!