LA Film Fest 2013 - 'Filmmaker Lounge Photo Tour'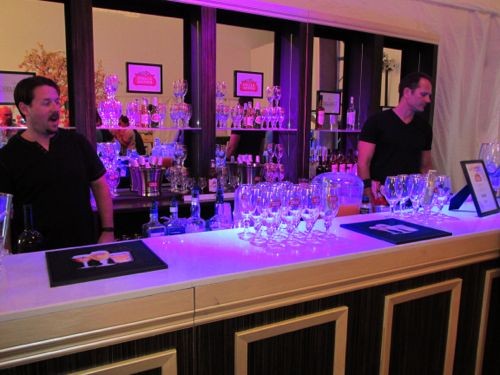 The parties at this year's LA Film Fest 2013 are just cooking up, so we thought we start off you all with a little mini-photo tour appetizer.  We're heading to the roof of the West Garage at LA Live in downtown Los Angeles, California and going into the exclusive Filmmaker Lounge to show you a few notable sights.  Drinks, computers, bowls of free nutrition bars and conversations galore - let's mingle film fans!

Seems to be the right place!  (Where can I get one of those gobo's with my name!)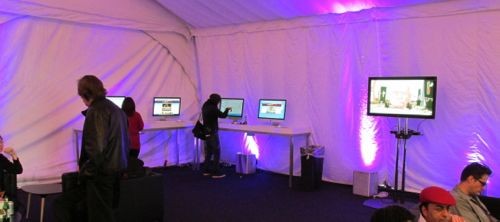 Isn't this how the first "Tron" started?  (Free computers rule!)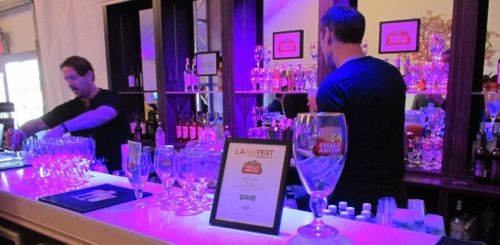 Hitting the blue bar is a must as these guys are trained professionals.  (I have a craving for a...Stella?!)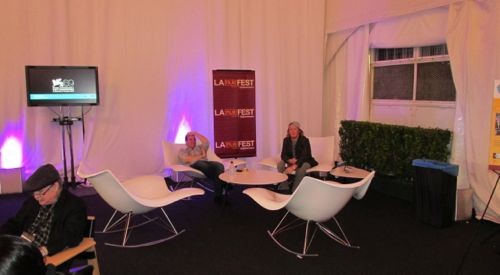 Love it when they have sit down areas to lounge and converse.  (With chairs that have sort of a Clockwork Orange vibe no less!)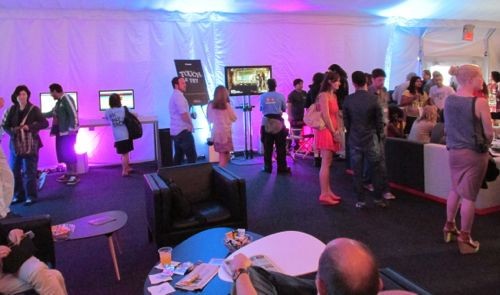 This bash just got busy so we're gonna do some party recon - more gatherings to come folks!
So stay tuned to Starpulse.com for continuing coverage of the amazing LA Film Fest 2013 (www.lafilmfest.com) including photos, reviews and a whole lot more – keep enjoying the festival fans!