LA Film Fest 2013 - Best Of Fest 'Wrap Up'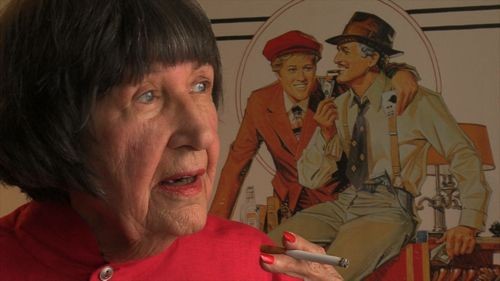 Well, it's that time folks – the end of "LA Film Fest 2013!"  We've had an amazing time, a great run and an insane amount of cool coverage (a whopping twelve articles and counting!) have gone up.  With everything from reviews to interviews, cool features to party coverage, we've been proud to be your one-stop shop for everything LA Film Fest this year!  As we always do here at Starpulse.com we're sending things off with a cool look at the Best of the Fest and this time there's two final lists to check out.  Both father and son, Jason and Michael have tallied up their favs and below is their skinny on what they dug for 2013.  Here's the...

STARPULSE.COM BEST OF THE FEST 'WRAP UP'!
JASON'S PICKS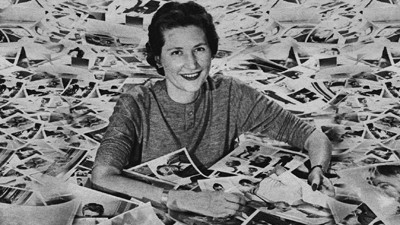 Best Film: For me and every other movie geek out there there's no competition – it's "Casting By."  Cool movie stories from the icons who lived it, an important profession gone unappreciated finally getting its well deserved due and a tale of a woman who belongs alongside the great Hollywood helmers of all time as a pioneer of cinema – it's time for five-star pay back.
Best Film...I Never Saw: My damn dad got to see the latest Johnny To (the master behind "Vengeance!") outing "Drug War" and loved it.  I did not – damn!!!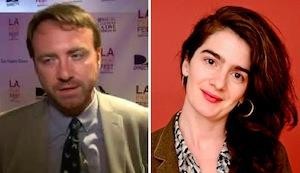 Best Q&A: I think Dad and I both agree that the tag team talk between "Goodbye World" co-writers Denis Henry Hennelly & Sarah Adina Smith was like watching an old married couple – equal parts fun and feisty.
Coolest Celebrity Sighting: Not only seeing the lovely Barbara Crampton at the screening of "You're Next" (she's still super fine – does that woman ever age?!), but seeing her talking to Director Stuart Gordon made the night perfect.  ("Re-Animator" reunion y'all!) 
Coolest Fest Perk: The gift bag given out at the famed Filmmaker Reception was filled with shirts, cups, expensive books of filmmaking, and even a handy dandy metal whiskey flask for those looking to keep the happy hooch train going after the party ends – I feel so special!
Best Fest Moment: Sitting next to the producer of "Casting By" during a screening and being able to turn to her after it ended and proclaim that the film was both five-star and my favorite of the fest!
MICHAEL'S PICKS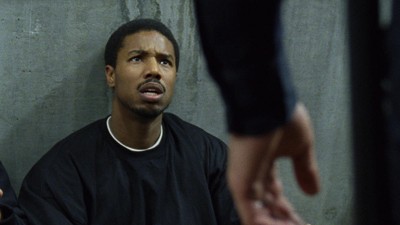 Best Film: "Fruitvale Station" tells a story that is both poignant and shocking and writer/director Ryan Coogler masterfully invests the audience.  The result is a film that hits you like a thunderbolt – a rare cinematic experience.   
Best Film...I Never Saw: I didn't see "Forty Years From Yesterday," but I sure heard it talked about a lot by moviegoers in the line-ups who had.  Note to self – check this one out.
Best Q&A: Q&A's are mostly boring with audience members throwing out inane questions to the guests. Not so with the "Goodbye World" co-writing couple as we watched in fascination as director, Denis Henry Hennelly and co-writer, Sara Adina Smith bantered and bickered over the answers to questions.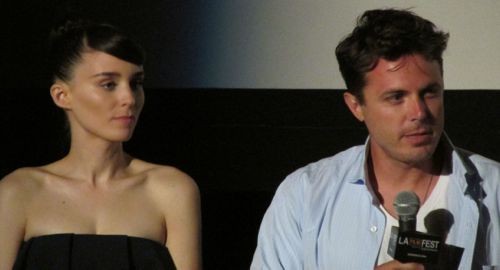 Best Celebrity Sighting: Mirror, mirror on the wall, who is the coolest of them all?  The hot Rooney Mara during the Q&A for "Ain't Them Bodies Saints." (Oh yeah, Casey Affleck was there too!)
Best Festival Perk: I'm forever in love with the LAFF Media Center.  I know most would say the venues where the free booze was flowing, but I appreciated the staff and the non-stop goodies and snacks they had daily.  A quiet refuge away from the hustle and bustle where you could get a moment's peace – thanks Jenny and staff!
Best Fest Moment: General, but loved that the various actors and filmmakers were mostly always in attendance for every film - good show!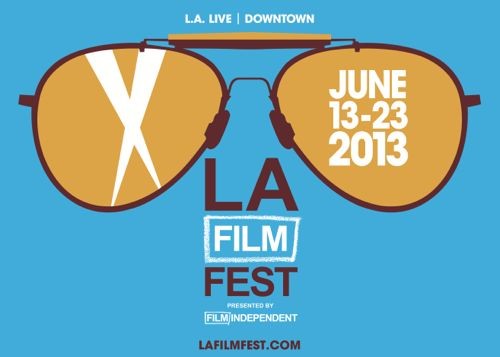 That's all she wrote folks!  You can check out all our LA Film Fest coverage for this year and years past by clicking HERE.  We want to give a shout out to Marina Bailey PR, Ginsberg/Libby, Adam of The 2050 Group, Big Time PR, Greg, Jenny and Ashley of Film Independent and a special shout out to Suzanne Lozzi and Jordon Sorenson for being the coolest yellow shirts of the fest.  Time to go film fans – see you in 2014!