LA Film Fest 2011 - Father & Son 'Ferris Bueller' Night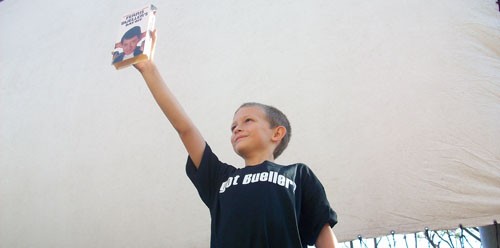 The kid loves him some Bueller!  Up next in the continuing saga that is the 2011 Los Angeles Film Festival (runs June 16-26 - go to www.LaFilmFest.com for more details!) is a little outing that has become a Coleman father/son tradition.  Back in 2009 in Westwood, California it was the legendary "Ghostbusters" that hit the free outdoor screen.  This year it was the John Hughes classic "Ferris Bueller's Day Off" showing outside at Figat7th and my boy Will and I were firmly ready to acknowledge that life moves fast and prepared to stop, look around and not miss it!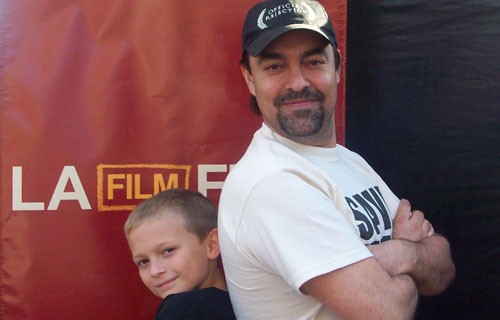 So in another picture tour complete with food, song and free soccer tickets, here is a look at this year's father/son Bueller-esk outdoor adventure!  (The question isn't what are we going to do, the question is what aren't we going to do?!)

This seems to be the place, so we come armed with....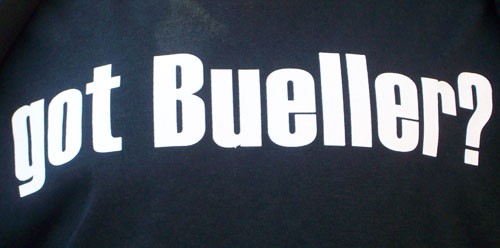 ...this and...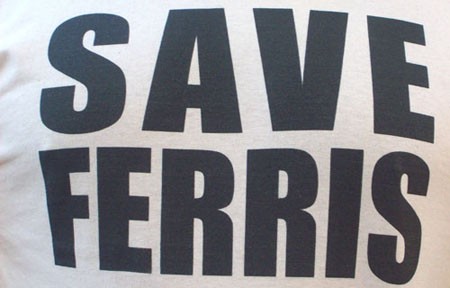 ...this to keep it real!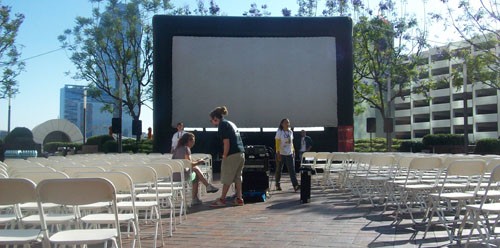 Early - plenty of seats!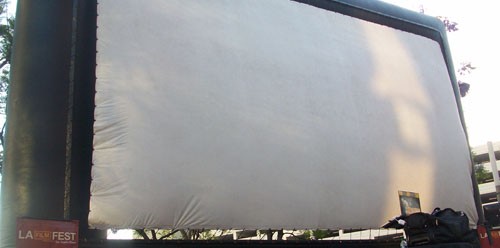 Good size screen!  (aka mondo sized!)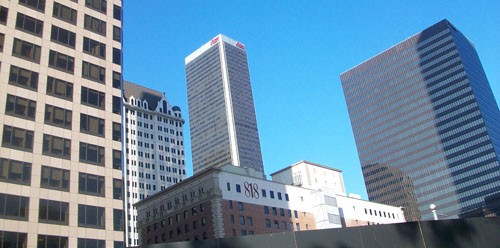 The outlining decor of this theater...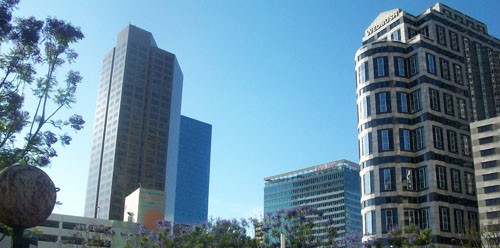 ...is strangely picture-esk?  (WOW!)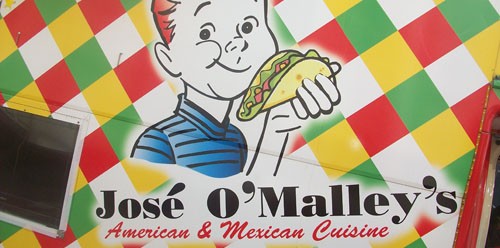 For a movie theater the food is quite...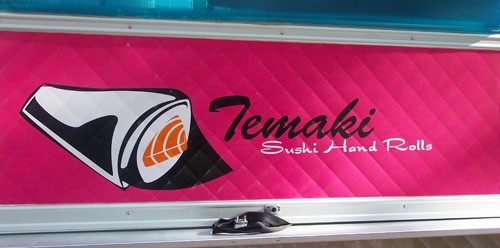 ...eclectic!  (For the record we brought sodas, subs, chips, dip and fold out TV tables - Coleman tradition!)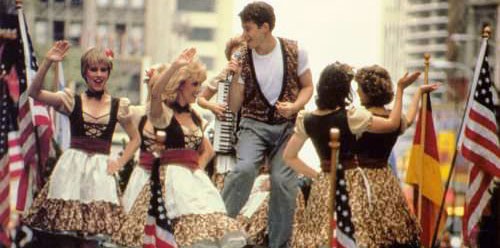 With original Ferris Costume Designer Marilyn Vance judging, Will and I hit the stage for a little father/son karaoke number of 'Danke Schoen' in hopes of winning...a gift bag!  (Sorry no pic, we were both on stage folks - but check out the LAFF vid with us below!)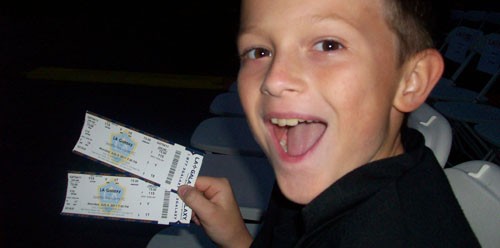 Will with the LA Galaxy tickets we won as a "runner up!"  (Will maintains we were "robbed" of a gift bag - win some, lose some kid!)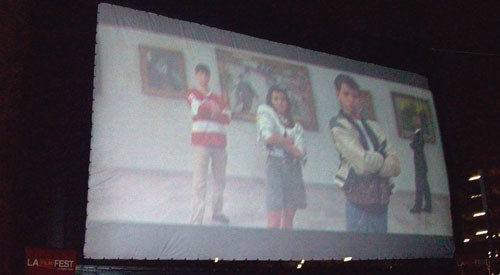 At the end of the day who cares though - THIS is why we're here!  Viva la Bueller!
__________________________________________________________________________________________________________________________________ 
Don't worry folks!  There's much more coverage to come from the 2011 LAFF (www.LaFilmFest.com!) via Starpulse.