LA Film Fest 2011 - Best Of Fest 'Wrap Up!'

Well, the LA Film Fest 2011 is officially over.  (Okay, it was over a few days ago, but there was an overabundance of content, man!)  You know what that means film geeks – "Wrap Up" time!  So to go out with a bang we present our cool closing look at what was great at the fest this year that includes everything from the films to the festive fun and everything in between!  (The amount of talent that was on hand to talk up their films this year was unbelievably awesome!)  Here's the official…

BEST OF THE LA FEST 2011!!!
Best Film: This one is a flat out tie – the deliciously sinful French thriller "Love Crime"...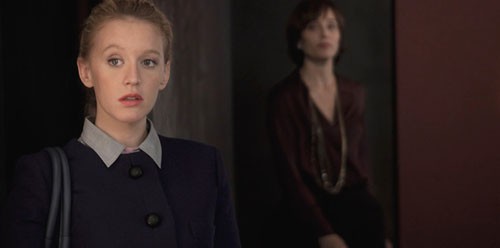 and the hilariously witty "The Guard"...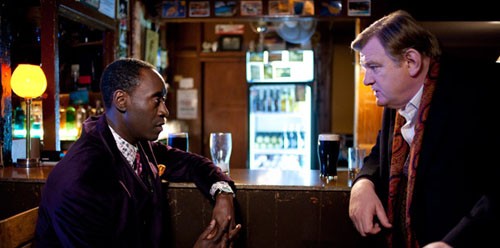 take our top film prizes!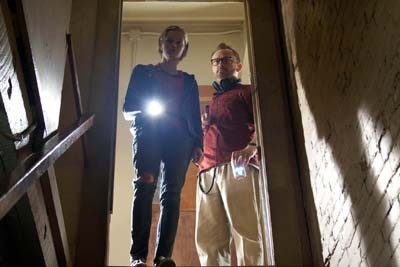 Best Film…I Never Saw: The very interesting looking Ti West outing "The Innkeepers," which was playing on nights I worked (some of us do this stuff solely for the love baby!) and even though I was offered an unbelievable lunch with Ti and the cast I still couldn't get a screener to save my life!  (Will "The Innkeepers" and I eventually have a meeting of the minds – I'll keep you posted!)
Best Chance Meeting: At the Jameson Press and Filmmaker Cocktail Reception when at the food table (go steak on a stick!) I accidentally bumped into "Family Instinct" doc director Andris Guaja – and I was seeing his film that night!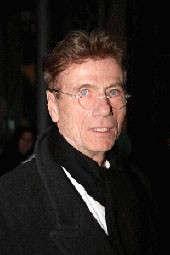 Best Celebrity Sighting: Hands down, behold the Prochnow!  Spotted my man Jurgen just hanging out around the Regal theaters – and it wasn't even the "Das Boot 30th Anniversary Screening" night!
Best Theater: Regal Cinemas #1 no doubt.  Saw the not-as-cool-as-I-was-hoping flick "Drive" there, but would have loved to have seen some of the more tasty smaller fare there.  (Go "Entrance!") 
Best Q&A: The awesome drunken spectacle that was Brendan Gleeson and his director John Michael McDonagh after the Friday June 24 screening of their film "The Guard."  Best thing about it was they were hilarious and the hooch had no affect – they never missed a beat!  (Was originally sorry I missed the more somber junket for this one – not anymore!)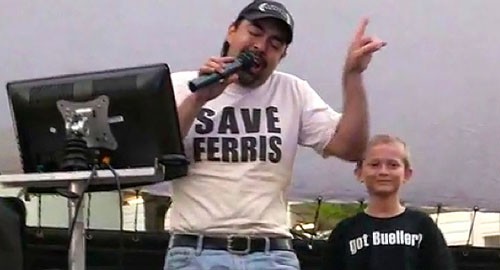 Best Embarrassing Fest Moment: When I brainlessly took the stage at an outdoor screening to sing (and badly I might add!) a Ferris Bueller themed karaoke number of 'Danke Schoen' in hopes of winning my 10-year-old son a gift bag – and lost!  (What you won't do for your kids, folks!)
Best Fest Moment:  At the "Entrance" After Party at the Hotel Figueroa where I got to meet not only amazing "Entrance" lead Suziey Block, whose performance haunted and blew me away, but also actress Jessie Wiseman whose work I just saw in the upcoming film "Bellflower" that had an equally long lasting and powerful effect on me!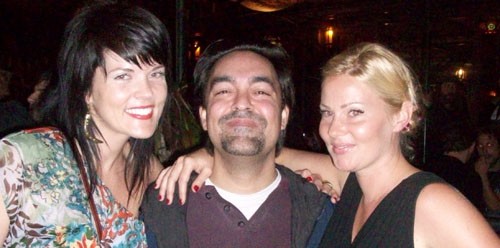 I HAD to get a pic with the two gals (Suziey left, Jessie right!) who created a couple of the most spine-chilling and lingering pieces of acting that I've seen this year.  (I'm way too happy here – guess I love good work, huh?!)  But seriously, be sure to check out….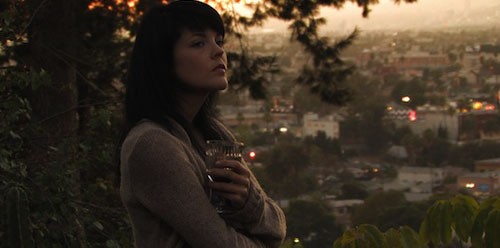 Suziey Block in "Entrance!"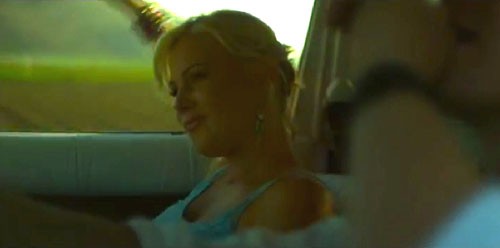 And Jessie Wiseman in "Bellflower!"  
Well, hope everyone enjoyed our fest coverage this year!  (We put up a decent nine articles with interviews and reviews galore - check out the bottom for links!)  We want to give a few "shout outs" to folks that made our cool coverage possible including the awesome Emily Lu of Brigade Marketing, Marina Bailey and everyone at Marina Bailey Film Publicity, Ashley Mariner of Dish Communicatons Inc., the excellent Entrance gang Dallas Hallam, Patrick Horvath and Suziey Block, the captivating Ludivine Sagnier and last and MOST importantly the two lovely ladies of Film Independent Elise Freimuth and Angela Iuorno Acuff without whom we couldn't have done any of this - love ya ladies!
UNTIL NEXT YEAR FILM FANS!!!!