Kyra Sedgwick Shows Off Her Tramp Stamp, Great Bikini Body In Hawaii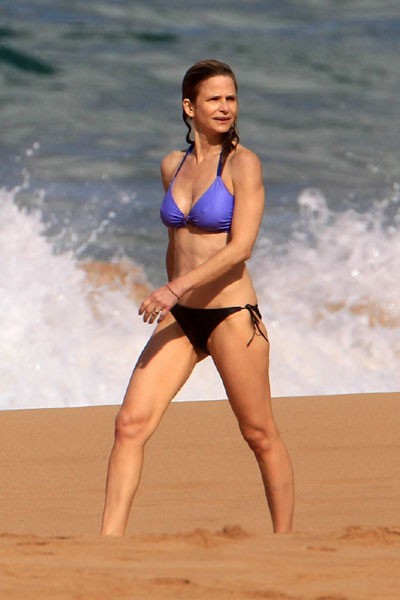 We spotted Kevin Bacon and Kyra Sedgewick enjoy a day at the beach in Hawaii yesterday with their 17 year old daughter Sosi.
Kyra, 46, looked fabulous in a bikini and showed off a tattoo on her lower back. Hubby Kevin, 53, didn't look half bad either for a guy his age.
The actress's popular TNT show "The Closer" is winding down.  The final six episodes of season seven leading up to a spinoff are set to air in early 2012. Kevin stars in the upcoming film "R.I.P.D." about a newly deceased cop who's drafted into a squad of zombie cops that battle the supernatural.