Kylie Minogue Wears A See-Through Lace Dress In NYC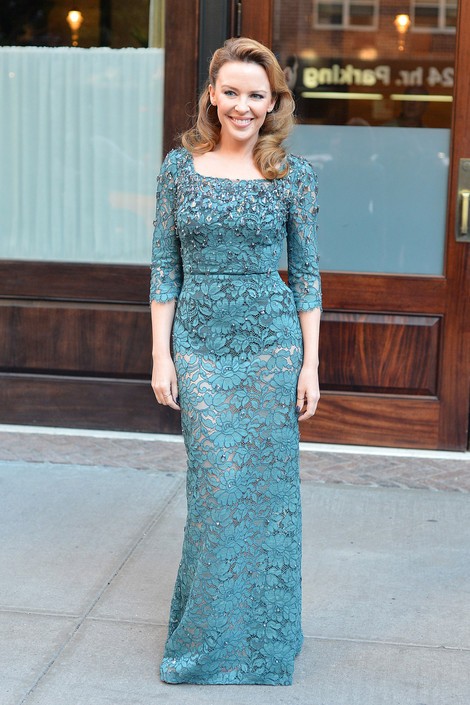 Australian singer Kylie Minogue showed off her sexy side in New York City this week at the "Holy Motors" premiere during the 50th New York Film Festival at Alice Tully Hall.
Minogue wore a see-through aquamarine lace dress that revealed her black undergarments underneath.
"Holy Motors" follows a day in the life of Mr. Oscar (Denis Lavant), who attends several appointments and winds up in chaotic situations that make no logic or sense. It opens in theaters Oct. 7.
See more photos of Kylie...