Kylie & Kendall Jenner Spoof Kim & Kanye's Vogue Cover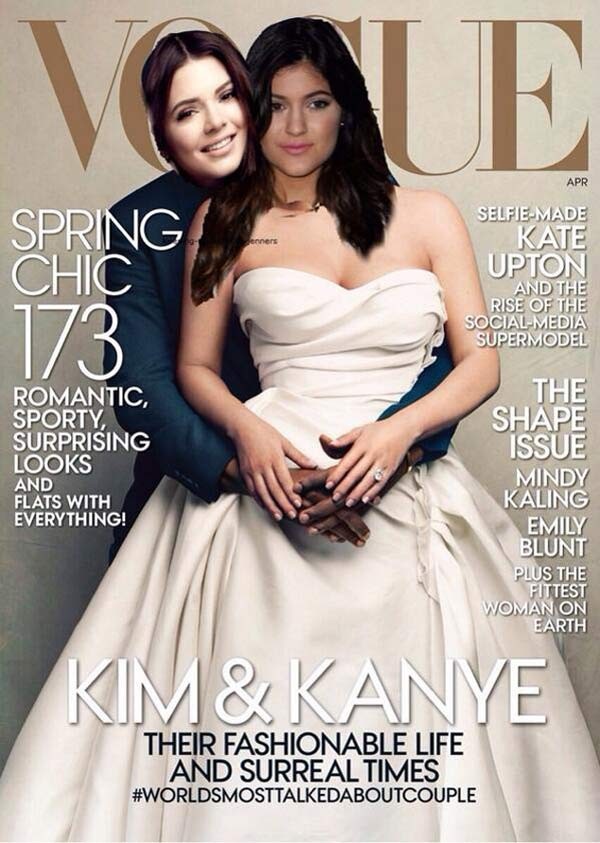 Kylie and Kendall Jenner spoofed big sis Kim Kardashian's Vogue magazine cover with fiance Kanye West on Tuesday.

Kylie shared an image of the cover with the two girls' heads photoshopped over Kim and Kanye's faces with the caption, "Sorry Kim."

The photo was taken down shortly after, but not fast enough for it to spread around the web like wildfire.

Last week acting pals Seth Rogen and James Franco also spoofed the cover (with more advanced photoshopping techniques), resulting in a hilarious image (see it here).

Several stars, including Sarah Michelle Gellar and model Naomi Campbell, have blasted Vogue editor Anna Wintour for putting Kim on the cover.