Kylie Jenner Tattoos Her Initials On Lionel Richie's Son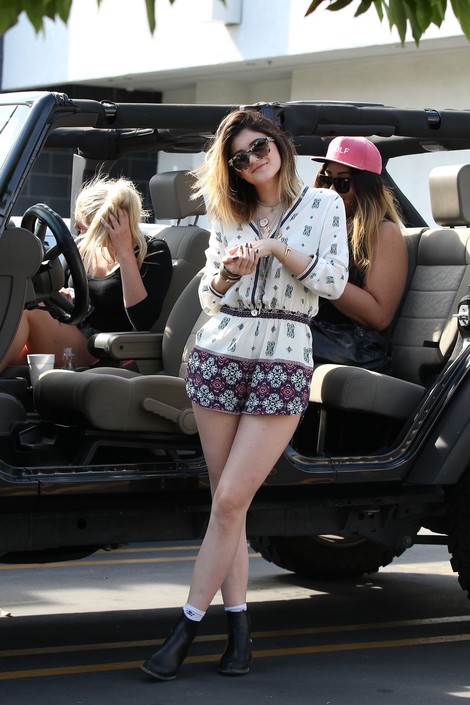 A new video has surfaced showing reality star Kylie Jenner tattooing her initials on Lionel Richie's son Miles. The video is slightly controversial because Jenner, 16, is legally too young to administer a tattoo.
Richie, 19, was getting inked by artist John Petro when Jenner decided to try it by adding her initials to her pal's arm. The TMZ.com video shows Jenner wearing gloves and following Petro's hand movements as she creates the permanent tattoo.
Jenner's sister Khloe Kardashian and her boyfriend French Montana were nearby watching.
The L.A. County Department of Public Health confirmed to the gossip website that Jenner could face a fine up to $1,000 for the illegal inking. Petro could also have his license suspended.
Jenner recently made headlines after posing in a spoof bedroom photo with pal Jaden Smith, who wasn't wearing a shirt and apparently had only underwear on.
The pair were poking fun at the controversy surrounding Smith's younger sister Willow, 13, who was recently featured in a photo next to a half-naked man in bed with her.