Kylie Jenner Reportedly Throws Tantrum After Being Denied Booze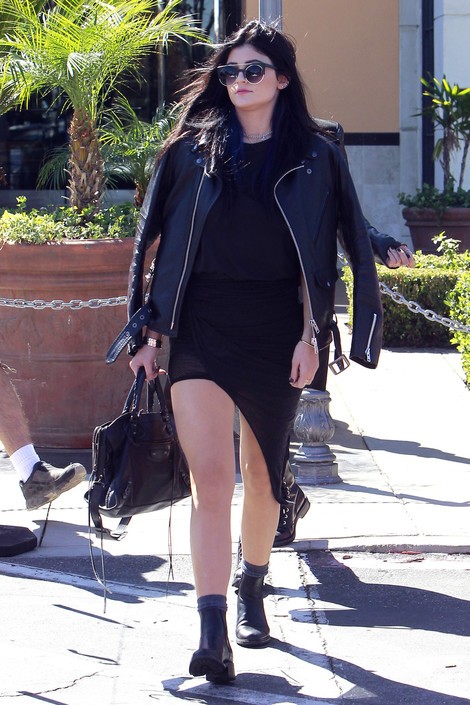 Kylie Jenner reportedly had a fit after a hotel bar refused to serve her and her pals alchohol last week. The 16-year-old reality star allegedly stormed out of a fancy Beverly Hills hotel after they were denied booze.
A source told People magazine: "She was a complete nightmare. She started out really nice. But when she didn't get what she wanted, it was like someone flipped a switch."
It's just the latest underage scandal involving the "Keeping Up With The Kardashians" star. She and her sister Kendall, 17, were recently spotted leaving the Vignette lounge in West Hollywood, sparking rumors they used fake IDs to get into over 21 nightclubs.
Their mother, Kris Jenner, has slammed the gossip. She explained:  "The girls don't have fake IDs and they don't drink. The girls thought they were walking into a private event that they were paid to attend as part of a personal appearance as part of a fashion show after party. The girls don't possess or own a fake ID."
Kylie also wrote a flurry of texts on Twitter, responding to the rumors: "Bout to be straight up because I'm sick & tired of the rumors this past week..I'm sorry to disappoint, but Kendall & I will not grow up to be let downs. I know that's what some people would unfortunately like to see..."
She added: "but I'm not going to sit around and let grown adults create untrue stories about me underage drinking & partying every night with a fake I.D...And F.Y.I. regarding the "club nights", I was with my father & family supporting my brother and sister-in-law."