Kylie Jenner Flashes Bra, Shows Off Gun Tattoo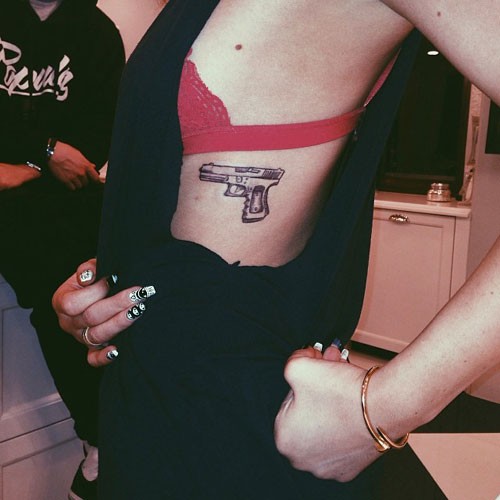 Reality star Kylie Jenner was snapped showing off the side of her red bra and a new tattoo of a gun on her ribcage - but don't worry, it's fake.
Makeup artist Nat Wood drew the handgun on Kylie's side for fun and posted an image on Instagram, writing, "just tatted tha lil bbgirl @kyliejenner #badwood."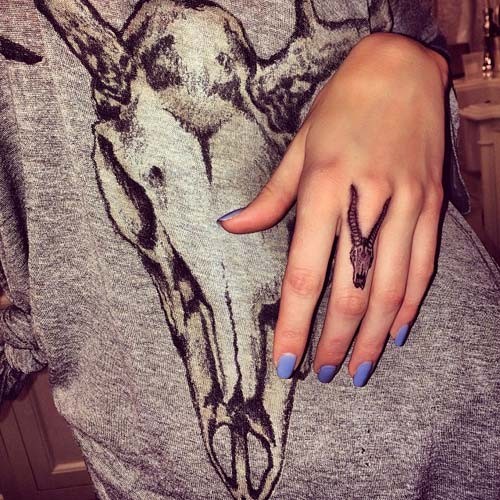 Sister Kendall Jenner received a drawing of a skull on one of her fingers to match a shirt of hers. She told her Instagram followers, " don't worry, it ain't real people. creds to: @badwoodx  #SharpieTat."
It isn't the first time Kendall had the temporary tattoo treatment from Nat Wood. Last February she showed off an ornate Native American skull that was drawn across her back.
Just practice for the permanent treatment, we guess.