Kylie Jenner Emulates 'Spring Breakers' With Balaclavas And Bikinis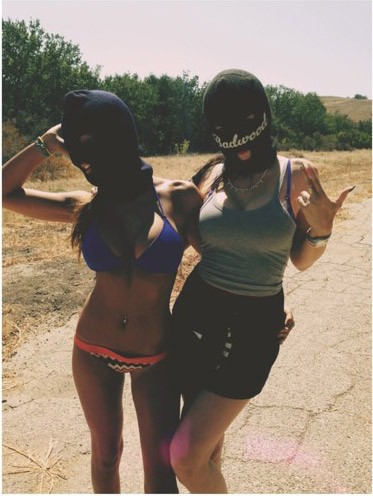 Kylie Jenner looked like she was ready to rob a few fast food joints in a new Instagram photo featuring herself and a friend wearing balaclavas.
Kylie is "modeling" the headgear from her sister Kendall's boyfriend's fashion line. Her pal is standing next to her in a barely-there bikini, while Kylie is wearing a tight tank top and making a gun salute.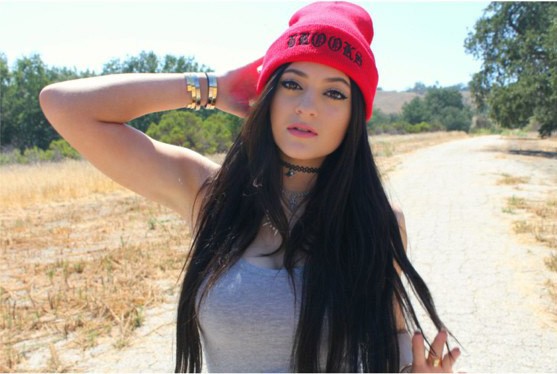 In a second picture, Kylie opted for a classic model pose - complete with some graphical touch-ups (notice how the sun creates a shadow on everything but her face).
She's probably not about to ask for the money from the register, but it definitely reminded us of the bikini-and-balaclava-clad beauties from Spring Breakers.