Kylie Jenner Dating Jaden Smith?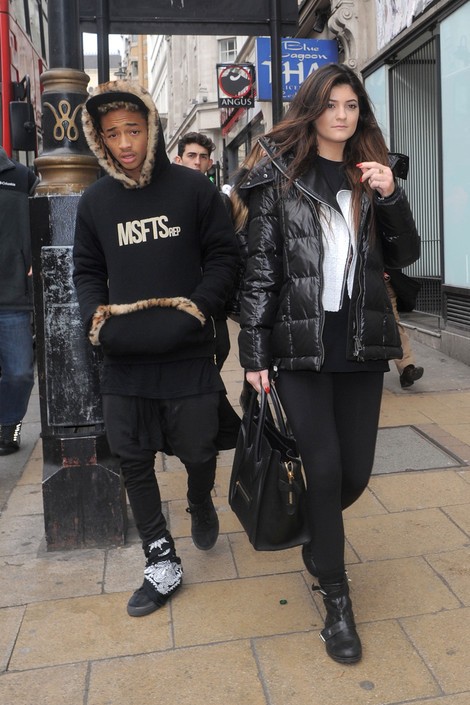 Rumor has it that Will Smith's actor son Jaden, 14, is dating Kim Kardashian's sister Kylie Jenner, 15. The two teens have been friends for years but have recently taken their relationship to the next level, sources close to the Kardashians told Us Weekly magazine.
On Sunday, the twosome were spotted having lunch together at Caffe Nero in London's Piccadilly Circus. According to E! News, the pair aren't dating; they were just having lunch with friends. Smith has also been linked to Kendall Jenner.
Kylie was recently rumored to be dating Australian pop star Cody Simpson, but she told Seventeen magazine they were merely good friends.
The "Keeping Up With The Kardashians" star has been busy lately, most recently strutting her stuff with her sister Kendall and mom Kris at the Heart Truth's Red Dress Collection during Mercedes-Benz Fashion Week.
Smith recently celebrated his pal Justin Bieber's birthday in London and is starring in the upcoming film "After Earth" with his dad. He also recently shot a music video.