Kylie Jenner Criticized For Saying She's Bi-Polar After Coloring Her Hair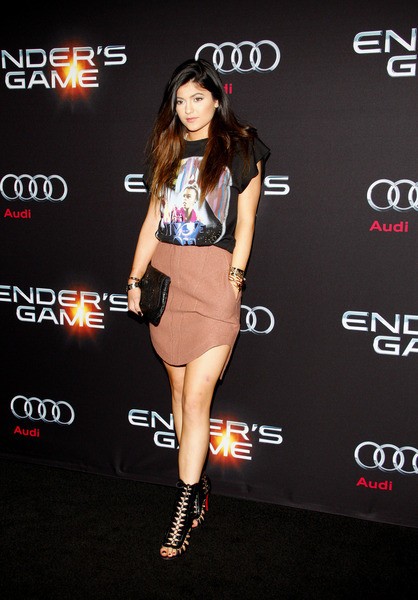 Perhaps Kylie Jenner should take a few days off from Twitter. The reality star has been criticized for calling herself bi-polar after wishing she had black hair again.
Jenner has dyed her hair several times over the last few months, with colors ranging from blue to her current dark brown locks. Yesterday she uploaded an old photo of herself with black hair, along with the caption, "I miss my black hair I'm so bipolar :("
Twitter users immediately pounced on the 16 year old with their responses. The Daily Mail found a few of the most critical messages to the star. "@KylieJenner that was 100% the dumbest and most ignorant use of the word bipolar," wrote a user.
Another chimed in, "@KylieJenner not being able to decide which hair color you want to be is not being 'bipolar' princess."
"Kylie Jenner just tweeted 'I miss my black hair I'm so Bipolar:('. No, you're not 'so Bipolar', you're indecisive...and a moron," a user responded.
Only two days ago Kyle caught some flak for wearing an extremely-suggestive dress to a family photo shoot and sharing a peek on Twitter.
Kylie has yet to respond to her critics.