Kylie Jenner Celebrates 16th Birthday With Surprise Drake & Big Sean Performance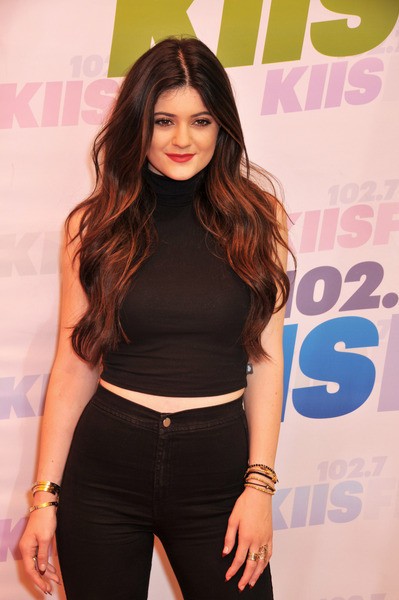 Rappers Drake and Big Sean surprised Kylie Jenner during her sweet 16 birthday bash on Saturday night.
Although the "Keeping Up With The Kardashians" star officially celebrated the milestone a week ago with an intimate dinner with friends and family, her mother Kris Jenner threw her a second party over the weekend.
An "Alice in Wonderland" themed party was held at the AT&T Center in Los Angeles. Kylie's rumored boyfriend Jaden Smith attended along with actress Hailee Steinfeld, Tyga and Naya Rivera.
Jake and Big Sean took the stage to sing "All Me" to the birthday girl, and at one  point Drake put his gold chains around the reality star's next.
She later tweeted: "DRAKE & BIG SEAN what?! Thank you guys so much. Thank u to everyone who came to my party and making my night so special HAD THE BESTTT NIGHTTT."
Kylie's future brother-in-law Kanye West apparently was the man behind the big surprise.
West and Kylie's sister Kim Kardashian were unable to attend because they were attending the funeral of the rapper's grandfather in Oklahoma.