Kylie Jenner, 15, Wears Provocative Ensemble To 'After Earth' Premiere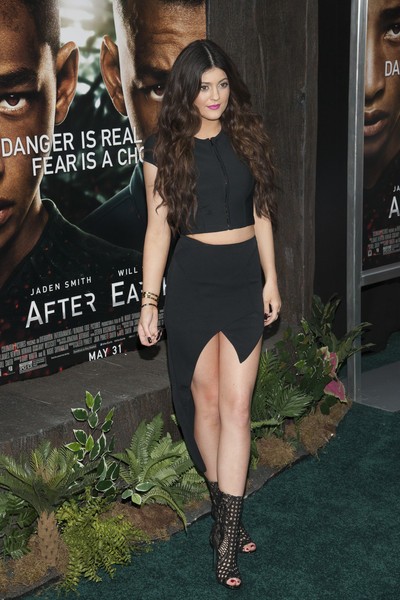 Kylie Jenner attended the "After Earth" New York City premiere wearing a daring outfit for a 15 year old. The reality star sported a belly baring ensemble that included an asymmetrical skirt with a very short hem.
Kim Kardashian's younger sister has been linked to "After Earth" star Jaden Smith since March.  The duo were friends for several years before purportedly taking their relationship to the next level. Whether just friends are something more, she stepped out in support of the singer/actor.
Jaden recently made headlines over a request to be emancipated from his famous parents, Will Smith and Jada Pinkett Smith. But he explained on the Ellen DeGeneres Show that he wasn't going anywhere. "The thing that people don't get is that everything at his house is free. So I can get anything and everything I want at his house," he explained.
Jaden co-stars with his dad in the new film, which centers on a teenager and his father who crash land on Earth, 1,000 years after cataclysmic events forced humans to leave. It hits theaters on Friday, May 31.
See more photos of Kylie...