Kurt Sutter Thought 'Outside The Box' When Casting Marilyn Manson In 'Sons Of Anarchy'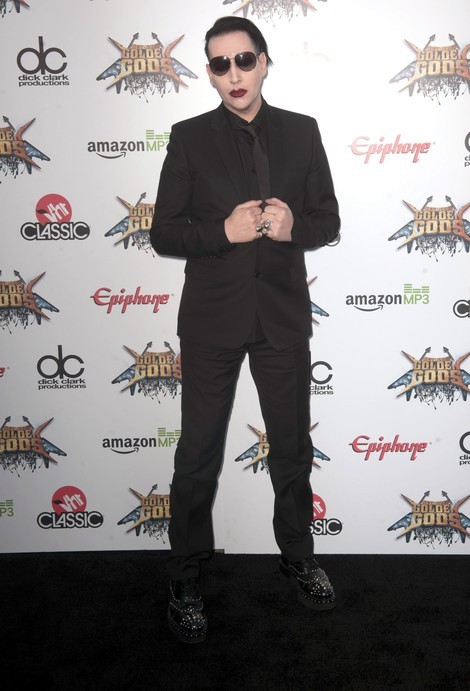 "Sons of Anarchy" creator Kurt Sutter talked about casting rockers Marilyn Manson and Courtney Love during the Television Critics Association summer tour on Monday.
He explained how he likes to mix things up with surprising casting.
"I tend to do this every season, I like to do some casting that's a little bit outside the box, you know, from Stephen King to David Hasselhoff – we try to do stuff that's fun," he explained.
Manson's friendship with Sutter helped him land the role of Ron Tully, a white supremacist prisoner who Jax [Charlie Hunnam] uses to expand his power base.
Sutter said: "Manson, I became friends with through some music buddies, and he's a huge fan of the show and that was him basically just wearing me down and we found a great role for him and he's great."
Like Manson, Love was also eager for an SOA role. "We had this role of a school teacher and I thought, 'Who better than Courtney Love?' and so it sort of fits into our parameters of 'Sons of Anarchy' casting," Sutter said.
Season 7 premieres on Sept. 9 on FX.