Kurt Russell In Talks For Quentin Tarantino's 'Django Unleashed'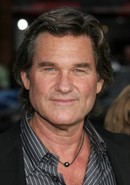 Quentin Tarantino is in talks with Kurt Russell to step into Kevin Costner's role in blockbuster Western Django Unchained after The Bodyguard star dropped out.

Costner was set to boost his big screen career with a starring role in the Kill Bill auteur's new project, playing a brutal slave-master alongside Leonardo DiCaprio's evil plantation owner.

However, scheduling conflicts forced the star to quit the movie, and now Russell is being lined up to replace him, according to TheWrap.com.

The Big Trouble in Little China star previously worked with Tarantino in 2007's Death Proof.