Kurt Russell Gets Emotional At Sundance Movie About His Father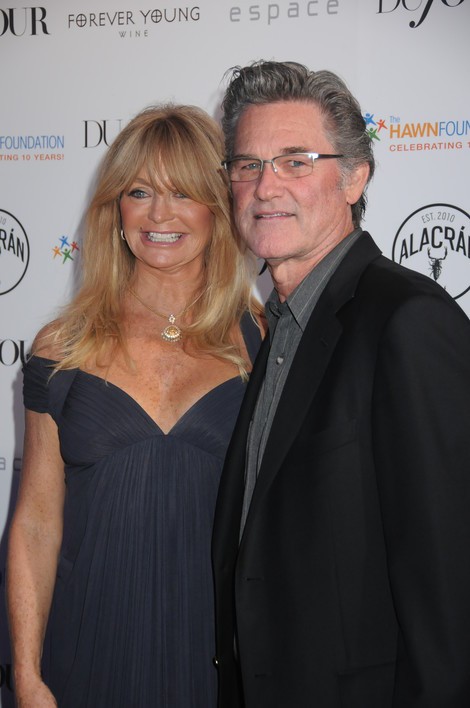 Kurt Russell attended the Sundance Film Festival with a film about his father, Bing Russell. The Battered Bastards of Baseball chronicle's Bing's minor league baseball team the Portland Mavericks, and Kurt gives an interview. When asked a question by the audience in the Q&A after the screening, Kurt choked up.
"You know, for me this is a pretty interesting night," Russell said. "My dad died 12 years ago and that's the first time I've seen him talk since then. He was just a great man."
Kurt himself played for the Mavericks briefly. "My favorite moment with the Mavs was the night my dad and I decided to make it happen. We sat down and talked about it. I was playing AA ball in Texas for the Angels at that time and I didn't play for the Mavs very much. I don't know how you found that footage. I hurt my arm so I got released from the Angels so I could be a designated hitter and just work my way back to the Angels the next year which didn't happen. I was done which was a blessing in disguise. I guess that would be it for me, the night we got on the phone and said you know what? I'm going to bring independent baseball back. Well, you're crazy but let's do it."
Having already been a young star of Disney films, Kurt Russell left the Mavericks to embark on his now legendary career. He still draws on his baseball days though. 
"It's interesting, when you play baseball seriously, you need to pace yourself. You need to work in the off season, start the season, you need to pace yourself through the year because it's a touch psychological game to play night after night at a high level and deal with the failure. If you do your job well enough as a hitter, you fail seven out of 10 times. So you deal with a lot of failure. I suppose as an actor that's probably something that's valuable to you because of the amount of rejection you receive. Sometimes even after you get the job."