Kurt Cobain's Childhood Home, Mattress Is For Sale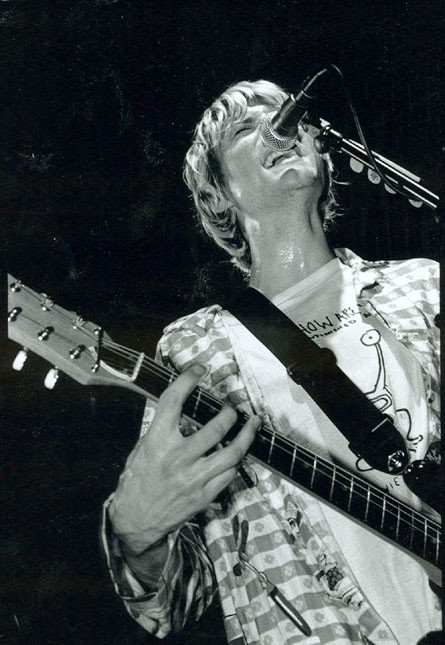 Kurt Cobain's mother, Wendy O'Connor, is selling the late Nirvana frontman's childhood home. The property, located two hours from Seattle, Wash., was put on the market this week.
The home was last assessed at $67,000 but is being listed for $500,000 due to the legacy attached to it.
Cobain's bedroom reportedly still features the band names he scribbled on the wall, including Iron Maiden and Led Zeppelin.  The yellow house, built in 1923, is located on East 1st Street in Aberdeen. It hasn't been updated.
The singer's sister Kim Cobain said in an email statement: "We've decided to sell the home to create a legacy for Kurt, and yes, there are some mixed feelings since we have all loved the home and it carries so many great memories. But our family has moved on from Washington, and feel it's time to let go of the home."
The Nirvana frontman moved into the home with his parents at age 2. He lived there for seven years until his parents separated and then moved back in again with his mom as a teenager.
The property still includes a dining room table and hutch from when Cobain lived there, according to real estate marketing firm The Agency. The singer's mattress is still on the property in a crawl space.
Cobain was 27 when shot himself in Seattle in 1994. Nirvana popularized grunge rock, and their 1991 album "Nevermind" sold over 26 million copies worldwide. It features classic hits such as "Smells Like Teen Spirit," "Come As You Are," "Lithium" and "In Bloom."
Singer/guitarist Cobain and bassist Krist Novoselic started the band in Aberdeen in 1987. Dave Grohl joined the band in 1990.