Kurt Cobain Death Scene Photos Published For First Time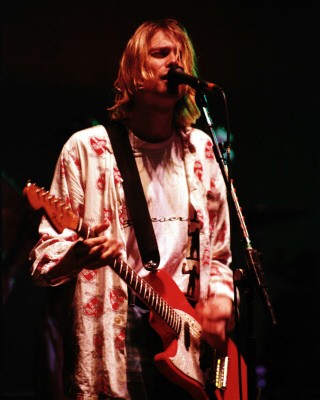 On the 19th anniversary of Kurt Cobain's death, previously unpublished photos of the scene of his suicide have been released.
On April 5, 1994, the Nirvana frontman was found dead in the greenhouse at his Lake Washington home in Seattle, Washington. On Friday, editors at the Seattle Post-Intelligencer marked his untimely passing by releasing previously unseen images of his house.
The newspaper includes the caption: "A few (images) were published after Cobain's death in 1994. But most of them have sat in the same negative sleeves they were placed in the day they were taken."
It is believed that Cobain shot himself in the head, although conspiracy theorists believe otherwise.