Kurt Cobain Bashes Wife Courtney Love In Newly Released Note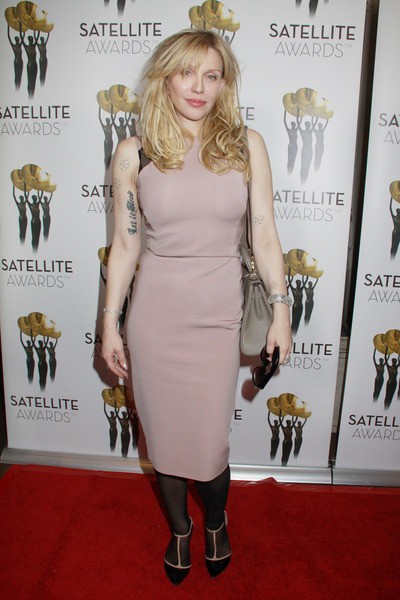 Police in Seattle, Wash., have released a note that late singer Kurt Cobain wrote about his wife Courtney Love prior to his death 20 years ago.
Authorities discovered the letter while investigating the Nirvana frontman's death and only just released it this week.
The note suggests that Cobain and Love weren't getting along, and it's unclear whether the grunge rocker ever presented it to his wife.
The note, written on stationery from a San Francisco-area hotel, reads: "Do you Kurt Cobain take Courtney Michelle Love to be your lawful shredded wife. even when she's a b**ch with zits and siphoning all yr (your) money for doping and whoring..."
The letter is in sharp contrast to his suicide note in which he calls Love a "goddess of a wife" who "sweats ambition and empathy."
Cobain died of a self-inflicted gunshot wound at his Lake Washington home in 1994. Nirvana was honored earlier this month at the Rock and Roll Hall of Fame induction ceremony in Brooklyn, New York, with several stars performing the band's classic songs.