Kryster Ritter Celebrates Her 31st Birthday In A Bondage-Like Dress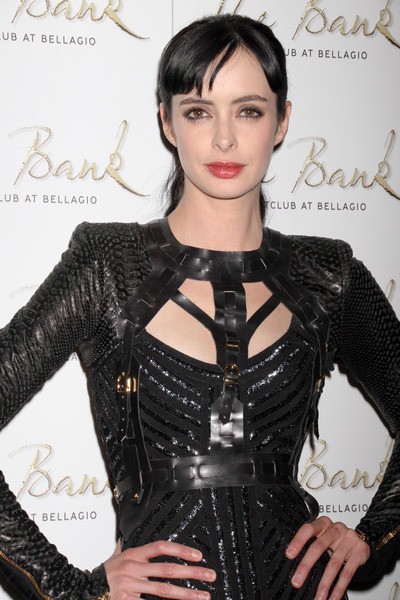 Krysten Ritter isn't shy about taking fashion risks. The "Don't Trust the B---- in Apartment 23" star showed up to her 31st birthday celebration at the Bank Nightclub at the Bellagio Hotel and Casino in Las Vegas on Saturday wearing an unusual dress.
The bondage-like ensemble included several straps, zippers and buckles all over it. It reminded us of a costume from one of the "Underworld" movies.
Last month she showed up to a GQ party wearing a pair of black granny panties underneath a sheer lace skirt.
Ritter stars in the new-to-DVD and Blu-ray title "Vamps" with Alicia Silverstone about fashion conscience bloodsuckers. Maybe there's a theme here - she does look a little vampish in her latest look.