Krysten Ritter: Sexy & Sophisticated In A Retro Bikini For Prestige Magazine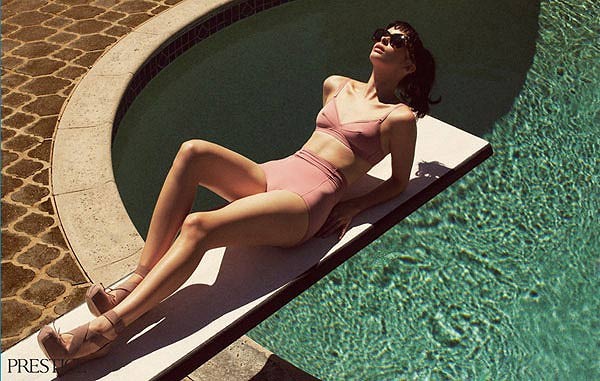 Don't Trust the B---- in Apartment 23 star Krysten Ritter gets retro-sexy in the October issue of Prestige magazine.

The former model has been promoting the second season of her hit show, which kicked off Tuesday night on ABC, and paid a visit to Good Morning America on Wednesday to promote the show with castmates James Van Der Beek and Dreama Walker.

Krysten revealed in the interview, which featured a Q&A session called "Who Do You Trust," that she didn't really know much about one of her co-stars when the show started filming.

"I've never seen 'Dawson's Creek,' she says. "I'm like the only girl in America!"

The former model, who just moved to Los Angeles to be closer to boyfriend Brian Geraghty, recently revealed that she's not the marrying type.

"Marriage seems scary to me. I'm in a serious relationship. We have a dog together. We live five minutes from each other. It's heaven. I think that might be the key: separate houses, separate bank accounts," she says. "Why mess with that?"

Check out more of Krysten at PrestigeHongKong.com and in the pages of the October issue, with Thor star Chris Hemsworth on the cover.