Kristin Lehman Leads A Killer Show In ABC's 'Motive'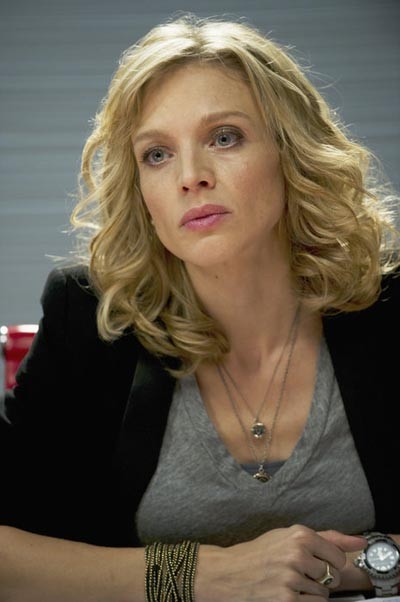 She's charismatic, she's beautiful, and now she's stopping killers. Kristin Lehman stars as Detective Angie Flynn in the Canadian 'whydunit' cop drama Motive, which airs stateside on ABC. BFTV recently caught up with the talented actress to get some clues about tonight's new episode, "Public Enemy," and chat about the highlights of her extensive TV career.
"It's really one of my personal favorites," she revealed. "Molly Parker, who of course your readers will know from Deadwood and The Firm and all kinds of other things, she guest stars in this episode and it's so good."
In addition to the presence of Parker and Camille Sullivan (best known for playing Rookie Blue's Jo Rosati), there's an interesting moral wrinkle in the installment, too. "It's our first episode where the killer murders someone with premeditated intent," Kristin continued, adding that "It's really interesting to challenge someone's morals and compassion" with that setup.
But Motive is more than just that cop show where you know the perpetrator of the crime. There are slightly different characters here, from Angie to her partner Oscar Vega and rookie detective Brian Lucas, and Kristin hopes that they connect with the audience once viewers look past the premise. "I hope they enjoy how hard we work to try and present natural characters - characters who you want to know. People who talk the way you talk, who live the way you live, who express themselves in ways of people that you know," she explained. "That, I hope, is why people come back."
In addition to putting out a great hour of entertainment, there are a few perks to the job, too. "The best thing for me is that the studio is 10 minutes away from my house. That makes the 5 AM wake-up calls a lot easier!" Kristin laughed. "But the very best thing is I love playing this character. It's such a refreshing change for me to play a woman who really accepts herself. [She] isn't trying to constantly jockey for power; she isn't trying to be a man."