Kristin Davis Wore A Pink Dress To The Genesis Awards, Was Honored For Her Contributions To Animal Rights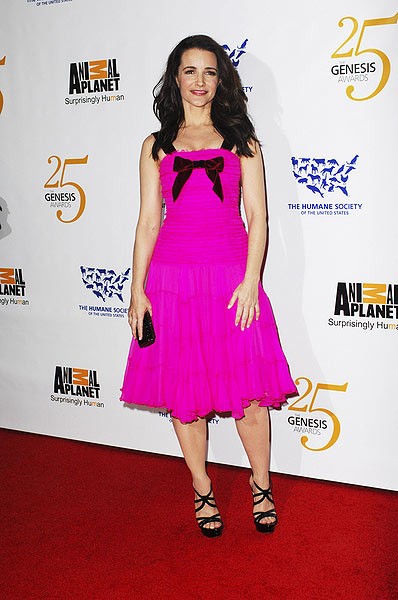 Kristin Davis showed up to the 2011 Genesis Awards at the Hyatt Regency Century Plaza in Los Angeles Saturday night in a pink dress with a red velvet bow that almost looks like it's printed on if you don't look close enough.

The animal loving-actress was honored for raising awareness of orphaned elephants at Saturday night's awards ceremony.

The Sex And The City star works closely with wildlife conservationists in Kenya to help rescue elephants who are hunted by poachers for their tusks.

Now her philanthropy efforts have been hailed by organizers of the annual Genesis Awards, which are handed out to those who work to raise public awareness and understanding of animal issues.

Davis received the Wyler Award "in recognition of the media attention she has brought to the plight of orphaned African elephants" at the ceremony hosted by the Humane Society of the United States in Century City, California.

Animated movie How to Train Your Dragon was praised for highlighting animal rights issues and giving an "inspiring message about tolerance and respect for all living creatures", while vampire TV drama True Blood won a prize for a plot about dogfighting.