Kristin Davis Promotes 'Sex And The City 2' And See Through Blouses With White Bras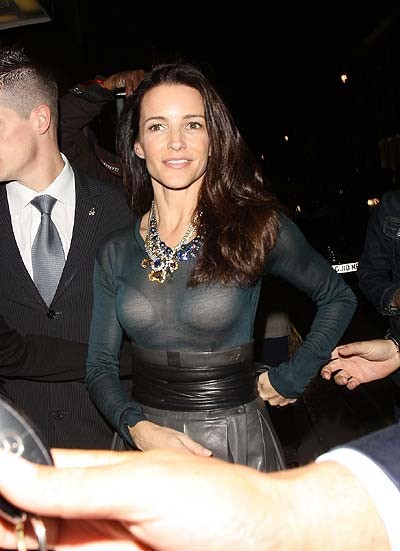 "Sex and the City 2" star Kristin Davis was spotted last night signing autographs outside her London hotel in a sheer, bra-revealing black top. Do you think she's trying to bring attention to her new film or to herself?

Kristin's character, Charlotte Yorke, was recently named the film's and TV show's sexiest character. And now we see why.

Two years after breaking box office records with their first feature film, the "Sex And The City" gang hopes audiences are ready to get carried away again - this time all the way to Abu Dhabi.

Kristin, Sarah Jessica Parker, Cynthia Nixon, and Kim Cattrall mastered the art of strutting through the desert in stilettos. They also learned to ride camels…while decked out in really, really expensive clothing.

And Kristin isn't the only star rocking the see through dress & granny bra trend - Janet Jackson did it last week. See Pics Here.

Michelle Rodriguez did it right though. Pics Here.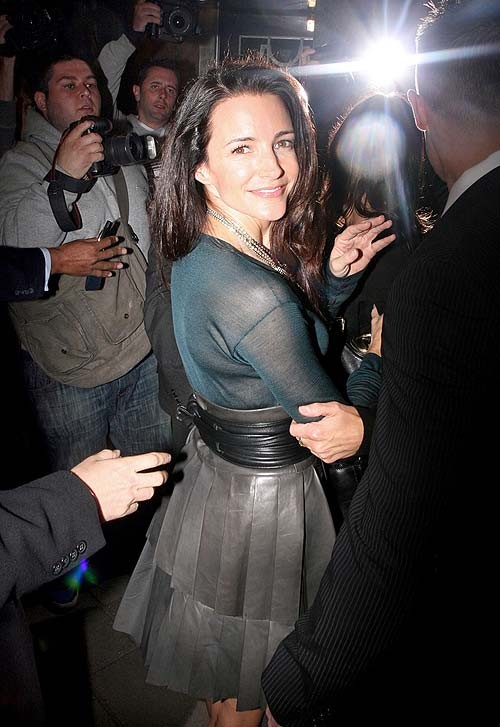 GET ALL THE LATEST ON 'SEX AND THE CITY 2' RIGHT HERE!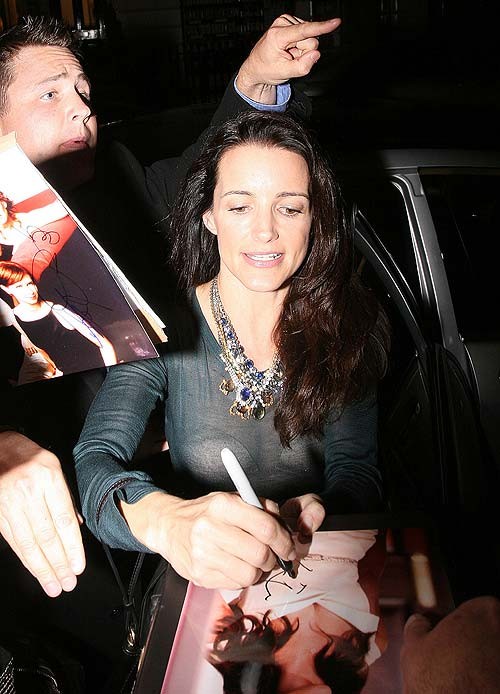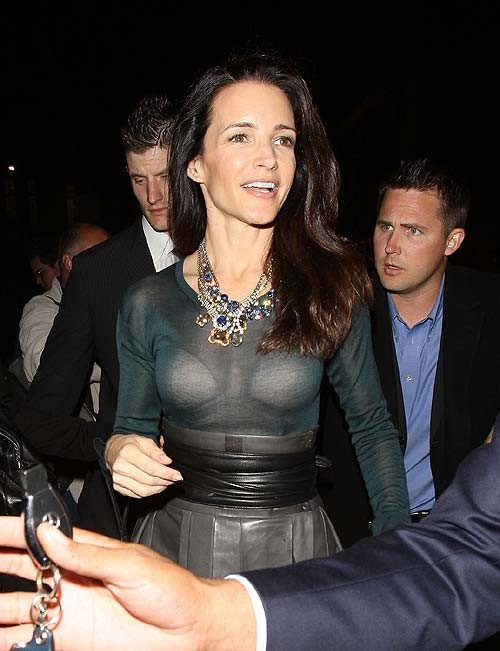 CLICK HERE FOR MORE PICS OF THE LOVELY KRISTIN DAVIS
Click for more "Sex And The City" pictures: