Kristin Davis Is Pretty In Polka Dots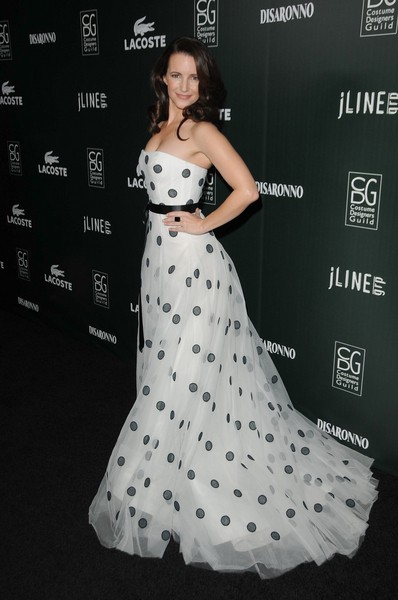 Kristin Davis showed up to the 13th Annual Costume Designers Guild Awards in Beverly Hills this week in a cute strapless polka dot dress.
The actress unfortunately received a Razzie nomination for her role in "Sex And The City 2" oppossite Sarah Jessica Parker, Kim Cattrall and Cynthia Nixon. The award show names and shames the worst movies and actors.
The "winners" will be announced at a ceremony in Los Angeles today - a day before the Academy Awards take place.