Kristin Chenoweth Thanks Fans For Support Following Health Scare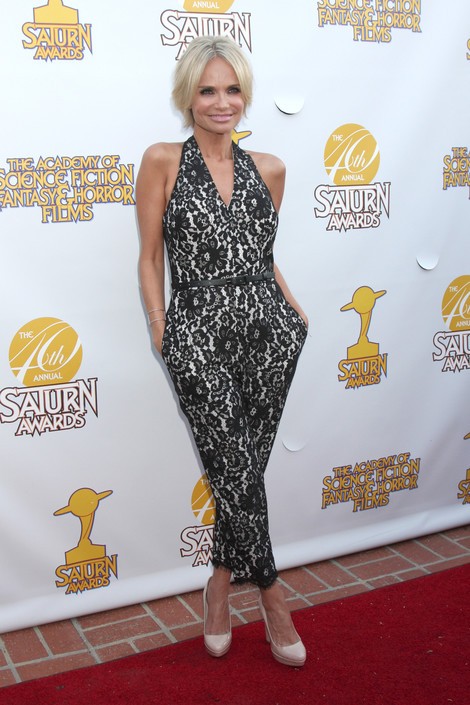 Yesterday, at one in the morning, Kristin Chenoweth was unable to move and felt tingling in her arm.
Fans were justifiably worried when Chenoweth described her condition to her Twitter fans as they happened. The first came yesterday at one in the morning, and Kristen continued to keep her followers in the loop as she had an MRI and waited for the results.
Back in la. Unable to move. Numbness and tingling in arm. Going to cedars dr tomorrow. Ah anyone who prays please do!

— Kristin Chenoweth (@KChenoweth) August 4, 2014
Chenoweth suffered a fractured skull in 2012 when she was hit by scaffolding on the set of The Good Wife. She also has spinal, rib, and nose injuries. She has suffered from asthma and Meniere's disease for years as well.
Waiting on MRI results. No matter what I will be ok. Thanks everything for praying and sending good vibes. #thinkingpositive

— Kristin Chenoweth (@KChenoweth) August 5, 2014
In the end, Kristen told her fans she was given the all-clear and it was just a "flare up" in her neck. Still – scary stuff!
Thanks for all the good vibes everyone. Stupid ole neck flares up again. Thanks for the ' neck ' support ! :)

— Kristin Chenoweth (@KChenoweth) August 5, 2014