Kristin Chenoweth Tells Prevention Magazine She Regularly Gets Botox & Attracts Jewish Men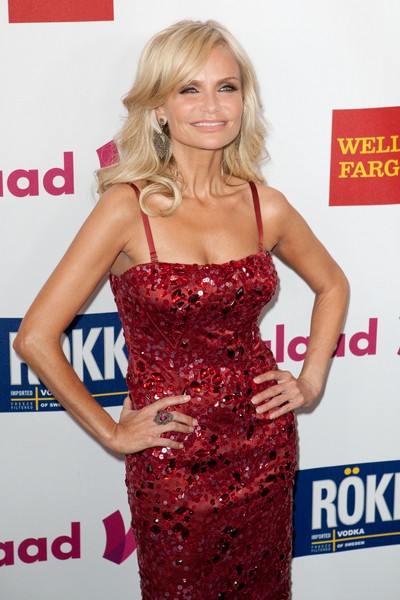 Prevention's January cover story features Kristin Chenoweth, on newsstands this week. This cover is particularly timely as Kristin will be hosting and performing at the American Country Music Awards on Monday, December 5, on FOX.

On if she's had plastic surgery and why she's happy to talk about it:

No, no work.  But I get Botox regularly, and I'm very happy to talk about why.  When I was thirty-five, I was having debilitating migraines about once a week.  I went to my doctor in New York, and she said she wanted to give me five shots of Botox across my eyebrows.  And I said, 'Oh, no. I make my living through my facial expressions.' And she said, 'You're not going to have a living if you can't work.' So I let her do it, and I haven't had a full-blown headache since.  Every six months, five shots right here [motions across her eyebrows].  I'm thankful for it.
 
On not being on Glee this season:

I'm sad, because I love April Rhodes and so does the audience.  It just goes to show that people love a good drunk, I guess!  
 
On her support of gay adoption:

I have so many gay friends who've adopted kids.  I think the worry is that their kids will be gay too.  And if they're gay, so what? That fear just shows the ignorance of the overall view of homosexuality and adoption.  I swear, if I had two dads or two moms when I was growing up, I'd still be the same person.  Probably still not being able to commit!

On love:

I would still love to have that partner, that man – that right one who's going to take care of me yet let me do my own thing, yet has his own gig going on, yet isn't intimidated! And there've been some breakups that have been hard, even if I was the one who initiated them.  It's like a death to me. I'm a serial monogamist.  

On how many of her most serious relationships have been with Jewish men, like Aaron Sorkin and Marc Kudisch:

It seems that's all who ask me out!  I've found that Jewish men are wonderful. And I love the faith and the traditions.