Kristin Chenoweth Leaves 'The Good Wife' Following Set Injury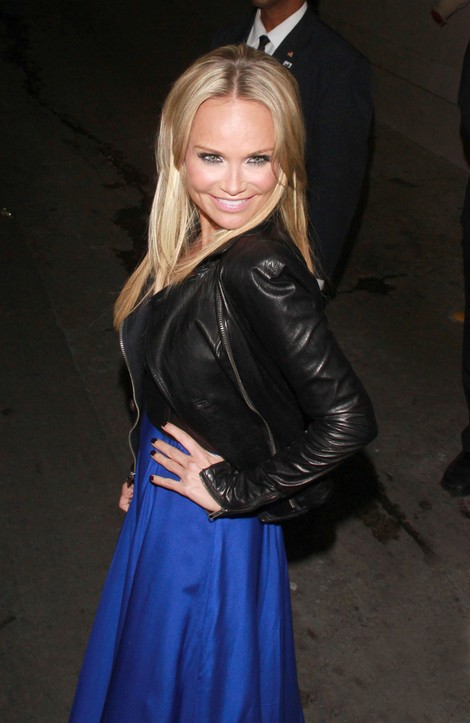 After sustaining a serious on-set head injury last month, Kristin Chenoweth has quit "The Good Wife."
On July 11, the actress was struck by a falling piece of lighting equipment while shooting scenes in Brooklyn, New York and was admitted to the hospital. She was discharged one day later and recuperated at home.
Unfortunately, Chenoweth still hasn't fully recovered from the incident and had to pull out of her recurring role. Chenoweth had been cast in a multi-arc storyline alongside series stars Julianna Margulies, Josh Charles and Chris Noth.
She told People.com, "It is with deep regret (I have) to inform everyone that due to my injuries, I am unable to return to The Good Wife. (I'm) getting better slowly, and thank you everyone for your concern."
Chenoweth has appeared on the TV shows "Pushing Daisies," "Glee" and "Hot In Cleveland." She won a Tony Award for her role in Broadway's "You're A Good Man, Charlie Brown." She stars in the upcoming film "Hit and Run," which hits theaters Aug. 24.