Kristin Chenoweth Lands GLAAD Honor

Actress Kristin Chenoweth was honored with a top award from the Gay & Lesbian Alliance Against Defamation (GLAAD) on Friday night.

The Glee star was handed the Vanguard Award for "increasing understanding" of the rights of homosexuals.

During the ceremony, she opened up about her Christian upbringing in Oklahoma and how it inspired her to make gay rights awareness one of her "purposes in this life."

She says, "I never set out to be this girl, but I am. Saying I'm a Christian and also a gay-rights advocate is one of my purposes in this life. It's a very big dichotomy, but that is exactly what I believe.

"People had to hide who they were. I don't think God wants us to do that. But I realize that not everybody believes like me. Christians, even if they disagree with a certain lifestyle, would be remiss not to look at what this is about: human rights. I don't judge them, but I don't want to be judged for what I believe."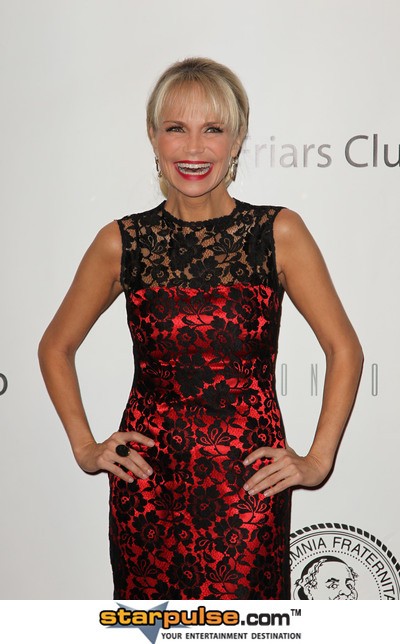 Click for more great Kristin Chenoweth pictures: