Kristin Chenoweth 'Knocked Out Cold' On Set Of 'The Good Wife'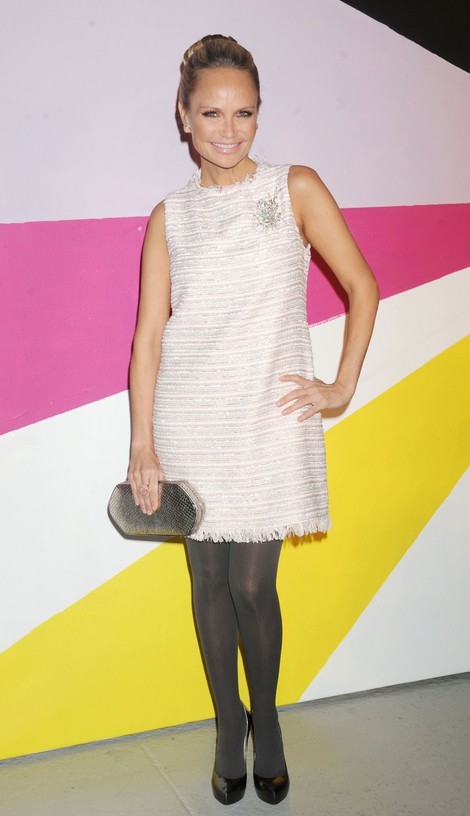 Singer/actress Kristin Chenoweth was struck by lighting equipment on the set of lawyer drama "The Good Wife" and sent to the hospital yesterday. Her medical condition has not been disclosed.
CBS Television Studios issued a statement: "While filming a scene for 'The Good Wife' in Brooklyn, a gust of wind blew a lighting silk out of place striking actress Kristin Chenoweth."
Lighting silk is cloth used to soften or deflect artificial light or sunlight during shooting.
"All of us at the studio and the show are thinking about Kristin and wishing her a quick recovery," the statement concluded.
Meanwhile, an eyewitness told TMZ.com, "A big gust of wind blew the lighting off the scaffolding (and Chenoweth was hit) square in the head... She appeared (to be) knocked out cold."
Chenoweth has appeared on the TV shows "Pushing Daisies," "Glee" and "Hot In Cleveland." She won a Tony Award for her role in Broadway's "You're A Good Man, Charlie Brown." She stars in the upcoming film "Hit and Run," which hits theaters Aug. 24.