Kristin Cavallari's Sex Is On Fire In A Studded Black Leather Mini-Dress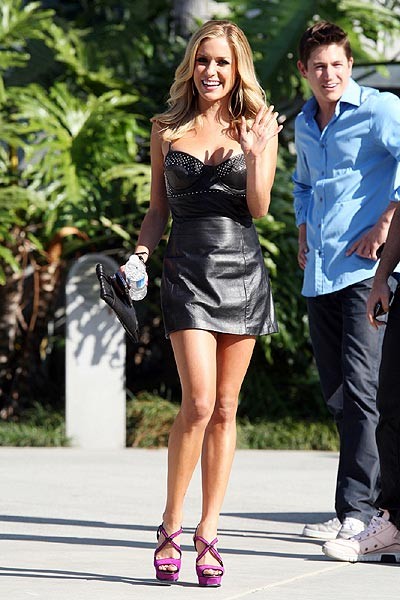 Check out Kristin Cavallari as she left E! Studios yesterday after taping an appearance on "Chelsea Lately." She looks sexy in a short leather minidress with tiny silver studs and pink pumps.

The reality star is currently dating the cameraman from her MTV show "The Hills." A source told Life & Style magazine, "It's very serious. But this will definitely not be a part of the show. Kristin won't let her real private life be a part of the show."

Meanwhile, her co-star Audrina Patridge is still dealing with her stalker. Earlier this week he pleaded no contest to a stalking charge and will undergo psychiatric evaluation. Police reports suggest 25-year-old Zachary Loring repeatedly visited the star at her home and left her a number of disturbing items, including drawings and poetry.

Kristin's other co-star, Heidi Montag, has her own problems. She just filed for a legal separation from her husband, Spencer Pratt. The couple announced their breakup last month after Heidi said she'd had enough of Spencer's antics.
(click pic for next)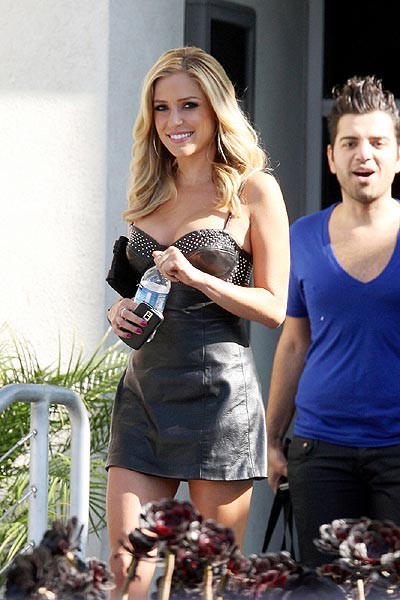 Click the pics for larger images:
- Click here for more Kristin Cavallari pictures! -