Kristin Cavallari Sacrificing Career To Focus On Family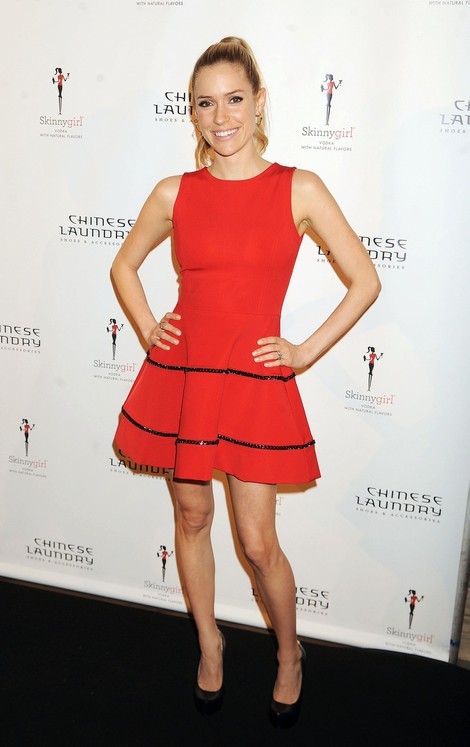 Former reality TV star Kristin Cavallari is turning her back on a future in acting in order to focus on her family life with Chicago Bears quarterback Jay Cutler and their 8-month-old son Camden.

Kristin, who starred on hit MTV reality shows Laguna Beach and its spinoff, The Hills, says that she's happy with her decision and doesn't want to leave her fiance for work.

"I've passed on a couple of things that would have kept me here in L.A. because my fiancé Jay has to be in Chicago," she tells Coco Eco magazine, "so if I was here, we would never see each other."

Kristin's priorities have obviously changed since she became a mom. Two years ago Life & Style Magazine reported that she and Cutler were at odds and ultimately called off their engagement because she wasn't willing to move to Chicago. But now the 26-year-old has a new mindset.

"It's easy to get wrapped up in your career and have that be your only focus," she says, "and I want my marriage to work and last-and family comes first."

It's not like she won't be working at all though, Kristen has her own shoe line with Chinese Laundry and she says she'll be able to do most of her work in Chicago.

"The design work is great because I can do most of it from Chicago and I have so much fun with it. I love it and it all works out," she says.

The couple plans to marry sometime this summer, but Kristin says, "I'm keeping it a secret."