Kristin Cavallari Parties At Wet Republic, Dishes On 'The Hills' And Future Plans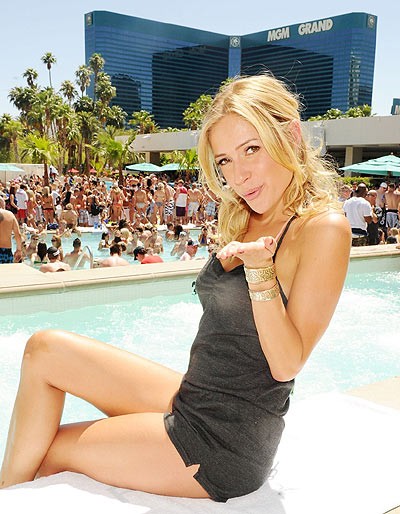 Hot reality starlet Kristin Cavallari soaked up the Vegas sun this Saturday at Wet Republic. "The Hills" beauty arrived looking the part of California girl in a sweet black romper hiding a neon splashed bikini with five-inch white lace-up espadrilles. "I'm here at Wet Republic just to have a good time...Vegas is fun! I like the pools a lot better, [Wet Republic] is like a nightclub in the sun and you're getting a tan. Vegas just has a really great energy," Kristin shared on the red carpet.

When it comes to life after "The Hills," Kristin revealed, "We have about another month with 'The Hills' and then I have three different reality shows that I want to produce. One of them I'm in the process of doing all the contracts. I'm also designing a shoe line and I want to keep acting. I just started auditioning again and putting myself out there. [My ideal role] would be anything that pushes me outside my comfort zone, which can be a lot of things."

Getting nostalgic about "The Hills" coming to a close, Kristin remembered her favorite memories over the years and said, "Well, I mean personally for me with 'Laguna Beach,' having my graduation on tape and edited with amazing music, it's like a movie in a lot of ways. That's awesome; that's something you can't trade in for the world. I'm older now and I can put in 'Laguna Beach' [DVDs] and see all those memories from high school, so that's really cool."

Torn between the country she calls home and her heritage, Kristin can't decide between U.S.A. and Italy as the team to cheer for in the 2010 World Cup, but exclaims, "Of course, I'm rooting for the U.S.A.!"

After posing on the red carpet, Kristin approached the thousands of bikini-clad fans to take picture after picture, causing the ecstatic crowd to erupt in cheers for their favorite 'The Hills' bad girl. Later, Kristin made her way to the exclusive VIP bungalow where the tiny star indulged and snacked on Wet Republic's signature Cabana Chop-Chop salad and Country Chicken Tenders. Joined by two friends, Kristin stripped off the romper and hit the dipping pools, playing with beach balls and chatting with fans. "The Hills" drama queen could not have been more accommodating to fans and staff as she bounced in rhythm to hits like Kid Cudi's "Pursuit of Happiness" which DJ OB-1 kept spinning all day long.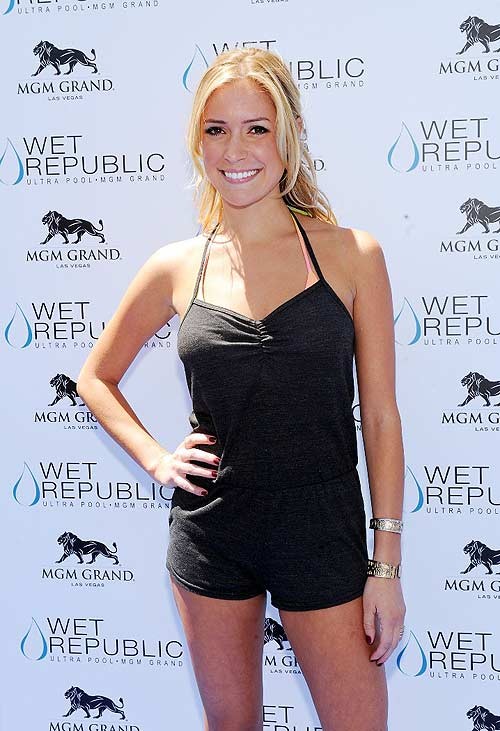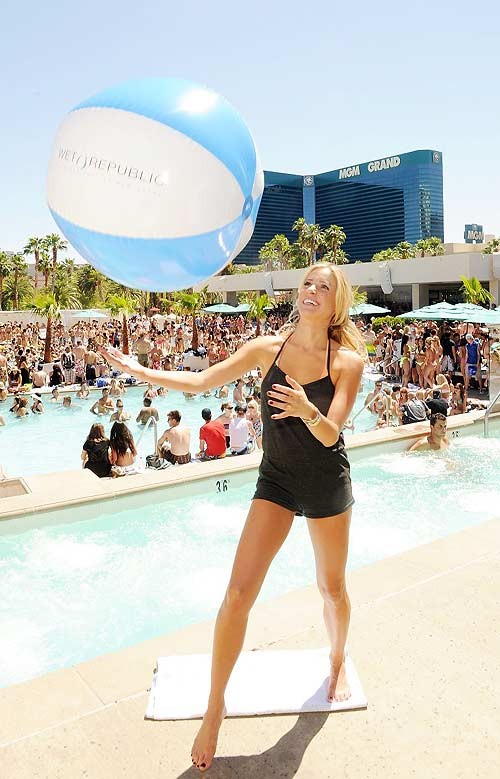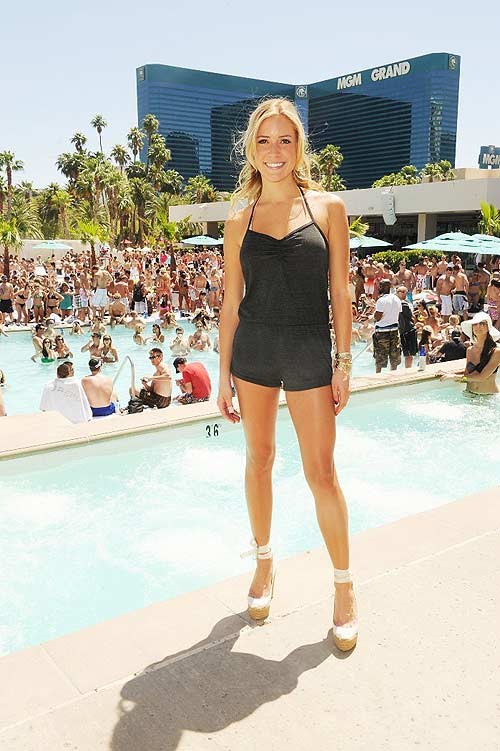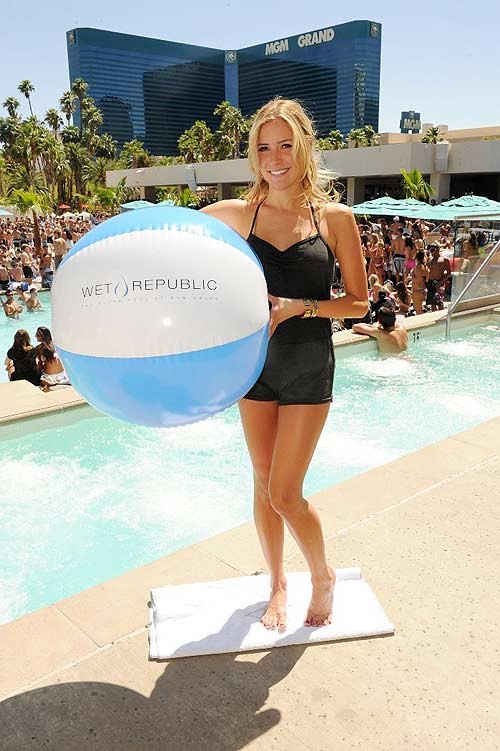 Check out more hot WET REPUBLIC event pics:

-Marisa Miller
-Lindsay Lohan
-Holly & Kendra
-Khloe Kardashian
-Audrina Patridge
-Jon Gosselin (yes, Jon Gosselin)
More: Celeb Photo Features | Fashion Photo Features
Click for more great Kristin Cavallari pictures: