Kristin Cavallari & Jay Cutler's Engagement Is Back On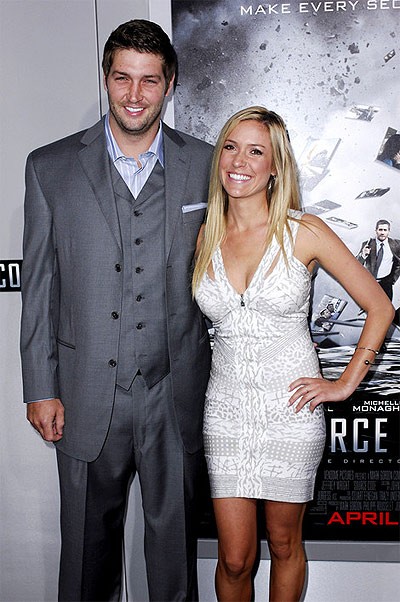 Kristin Cavallari and her boyfriend Jay Cutler are engaged to wed, according to a new report from Life & Style magazine.

The Chicago Bears quarterback ended the couple's three-month engagement back in July, but now he has 're-proposed' to the former star of The Hills, and she couldn't be happier.

A source tells the magazine, "Kristin is over the moon with happiness. She's already told her friends that the engagement is back on."

Cavallari was devastated after the first breakup, which allegedly came about after Cutler asked her to go to Chicago and "commit to him" and she refused because of work on a new TV project - which turned out to be Dancing With The Stars.

But just two months after their split the couple were working things out, and Cutler was spotted cheering for her in the DWTS audience, sparking rumors that they had gotten back together.

The couple's initial wedding date was for summer, 2012; but the same source reveals that "they haven't set a new date yet."

And Cutler, who broke his thumb in Sunday's game against the San Diego Chargers, will now have plenty of time to help plan their wedding - he's out for the rest of the season because of the injury.

For more on the engaged couple, pick up this week's issue of Life & Style!