Kristen Stewart's Revenge Look: A Sexy Black Jumpsuit In Paris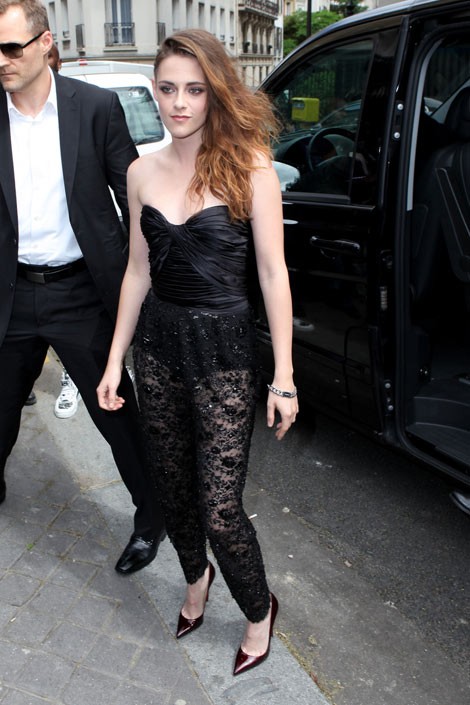 We spotted Kristen Stewart at the Zuhair Murad Haute Couture fashion show in Paris, France, on Thursday, and she dazzled in  a corset-like top, lace see-through pants and spiky heels.
The "Twilight" star looked amazing, and we can't help but wonder if she's purposely strutting her stuff while ex-boyfriend Robert Pattinson is being linked to a string of other women.
Pattinson moved out of the couple's Los Angeles home in May, and singer Katy Perry reportedly contributed to the split. A source said at the time that Katy "created a wedge" between the couple. Perry has since gotten back together with John Mayer (she posted a July 4 pic of the two of them together on Instagram).
Pattinson was subsequently linked to Elvis Presley's granddaughter Riley Keough. who ironically starred with Stewart in "Runaways." However, a spokesperson for Keough has denied the rumors.
For Stewart to truly get revenge, she needs to hook up with a hottie of her own!
Check out more photos of Kristen...